ANE Portfolio Posts
Aug 5, 2015

Blooms of Inspiration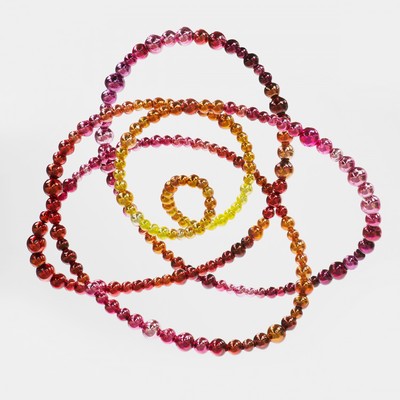 by Anna Buckley
Would a rose by any other name smell as sweet? Would a rose in any other form appear as beautiful? Jean-Michel Othoniel has the answer.
Othoniel's Secret Flower Sculptures, on view at the Hostetter Gallery of the Isabella Stewart Gardner Museum, captures the essence of ethereal blooms in glass and aluminum sculptures. The work aims to embody natural beauty within physical form.
The first of two sculptures, Peony, the Knot of Shame, depicts a massive peony made of blown glass orbs colored in mauves and fuchsias with a vibrant golden inner loop. The title draws from floriography in which the peony symbolizes shame and bashfulness due to the myth that mischievous nymphs would hide among pedals of the peony, yet Othoniel's work evokes feelings of awe. The piece is taller than the artist himself, it suspends from the ceiling in a stark white room and it appears...
Aug 4, 2015

Chromatic Celebrations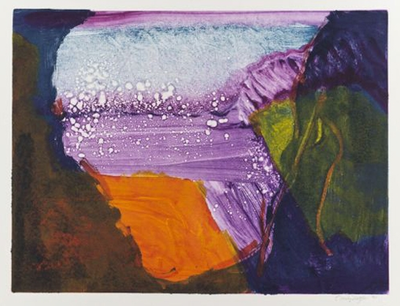 by Anna Buckley
Methods of painting and printing collide in Emily Mason's exhibit, Chromatic Celebrations, at Mitchell Giddings Fine Arts, on view now through August 16. The presentation is transitional, moving from technique to technique—thus hinting at Mason's media repertoire. The common thread is color while the variable is process.
Four main labels describe the prints in the exhibit—GTW, LM, HG and JS.
The letters "GTW" denote the monotypes from the Garner Tullis Workshop that Mason attended in Santa Barbara in 1987. The artist used a top-down impression plate rather than rollers, preserving the extemporaneity of her original paintings within the reproduced prints.
Works marked "LM" sprang from an ongoing collaboration with painter Lisa Mackie. The pair experimented with chine collé...
Jun 22, 2015

Gordon Parks: Escaping the "Mecca of Bigotry"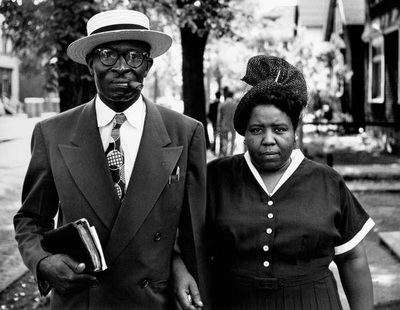 by Anna Buckley
At the age of fifteen, Gordon Parks left his hometown of Fort Scott, Kansas. When he returned 23 years later, to photograph the impact of school segregation for LIFE, all but one of his elementary school classmates remained. Thus began Parks' journey to chart the 11 courses of his former friends' lives, like veins of a river delta fanning out from the place which Parks called "the mecca of bigotry."
Gordon Parks: Back to Fort Scott is showing at the Museum of Fine Arts until September 13. The images were largely unknown prior to curator Karen Haas' efforts to create an exhibition. For reasons still unknown the images were never published.
When walking into the exhibit nestled within the Americas Wing, what strikes the viewer first is the intimacy: the closeness of the space, the familiarity created by the frontal, inquisitive angles Parks chose,...
©2018 Art New England, All Rights Reserved
Designed and Developed By: T. Montgomery