ANE Portfolio Posts
Feb 5, 2015

Color & Brevity: Tracey Helgeson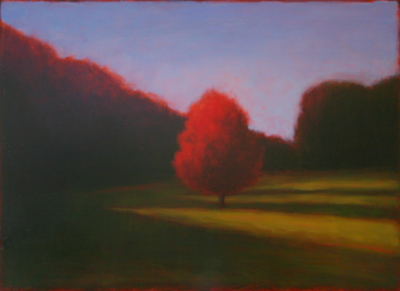 by Anthony Merino
Brevity breeds meaning. In austere images, what details are included become significant. American landscape painters like William Merritt Chase, Edward Hopper and Richard Diebenkorn evoked complex emotional narratives with minimal details. Tracey Helgeson continues this tradition through her economic landscapes, displayed at Harrison Gallery in Williamstown, Massachusetts.
The artist exhibited two groups of landscapes; those with buildings and those without. Both trigger a sense of melancholia in the audience. An aura of isolation permeates the works with buildings. In a few pieces like Flat Road with Farm and Flash of Pink, the artist uses scale and placement to create a narrative of separation. Both works depict a small house on the periphery of the picture, which are overwhelmed by the vast landscapes that surround them....
Nov 10, 2014

Sin-ying Ho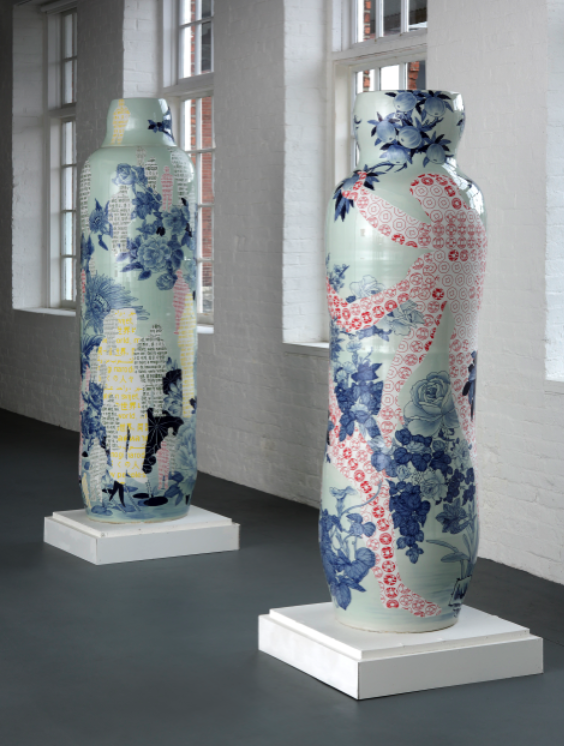 By Anthony Merino
Sin-ying Ho dissects the complexity of human identity in two semi-monumental vases: Temptation: Life of Goods No.1 and One World, Many Peoples No. 2 exhibited at Independent Art Projects, North Adams, MA. Across the surfaces of the two vases are human forms in silhouette floating amidst a field of flowers, mimicking traditional blue and white floral patterns found in traditional Chinese porcelain imports. Ho uses the silhouette device to suggest that humans are vessels and within them are their identities. Renaissance painter Titian's Fall of Man serves as the template for the figures on Ho's Temptation. Titian's painting depicts the moment Eve plucks the forbidden fruit from the Tree of Knowledge of Good and Evil. Within the silhouettes are designs inspired by Chinese coins: a circle with a square hole cut in its center. Each circle includes a corporate logo. In the end, Ho asserts that humans largely identify themselves by what they...
©2018 Art New England, All Rights Reserved
Designed and Developed By: T. Montgomery