ANE Portfolio Posts
Dec 15, 2014

A Dark Trip Into the Woods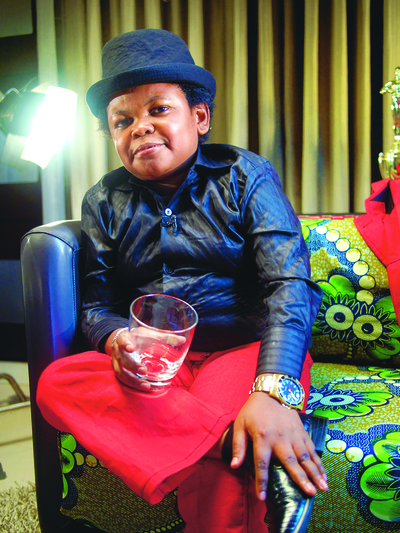 by Debra Cash
A child can easily get lost in the woods: Hollywood in Los Angeles, Bollywood in Mumbai and Nollywood in Lagos. These international centers of the commercial film industry are places of enchantment and aspiration. For the young people who enter these realms in pursuit of fame, they can turn into ominous settings that impose a constricted range of "authentic" childhood behavior and identity.
Video artist Candice Breitz is concerned with the social distortions of international consumer media culture and the way it plays out in visual imagination. Born in Johannesburg, trained in the United States, and based in Berlin since 2002, she is a global citizen. Trevor Smith, the Peabody Essex Museum's first contemporary art curator, tapped Breitz as the eighth artist to participate in its ambitious FreePort contemporary art initiative. Smith...
Aug 13, 2013

Play Me, I'm Yours: Luke Jerram's Street Piano Extravaganza Comes to Boston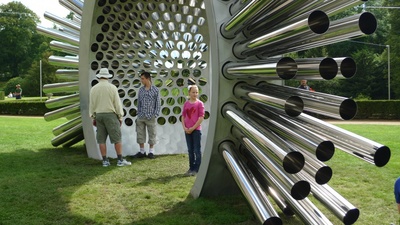 By Debra Cash
Sound links its listeners in a net of attention; it is an orientation device and an opportunity.
Since 1997, sound has been British artist Luke Jerram's raw material for his sculptures, installations, and public art works. The Visiting Senior Research Fellow at the Center for Fine Print Research at the University of West of England, Jerram has created a giant, stainless steel aeolian harp whose metal tubes vibrate in the wind; rigged tiny, hypersensitive microphones to plants growing in a botanical garden to amplify their barely perceptible acoustic emissions; designed a talking silver ring etched with a twenty second loop of his voice proposing marriage to his girlfriend Shelina (she said yes); and launched a "sky orchestra" of seven hot air balloons that wafted music into people's bedrooms at dawn to infiltrate their dreams.
Aeolus installed at Lyme Park Estate,...
©2018 Art New England, All Rights Reserved
Designed and Developed By: T. Montgomery