ANE Portfolio Posts
Aug 3, 2015

Places for Spirit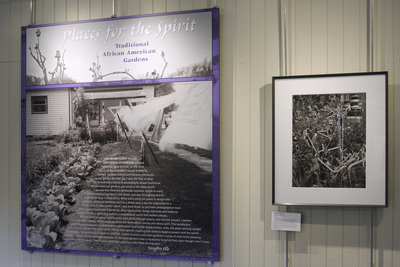 by Jenny Miller Sechler
Places for the Spirit, documents photographer Vaughn Sills' exploration of the gardens in the deep South. For over twenty years, Sills traveled through small southern towns and countryside, drawn to personal gardens that are at once unique and traditional, reflective of an African American, southern aesthetic that is fading from the landscape. Sills' photographs capture the poetic language of these gardens and their serene, protective and spiritual essence. As she says in an artist's statement accompanying the exhibit: "Within a history that comes from Africa, through slavery, and into the present, I believe these gardens speak a certain language about the earth, about beauty, and about the spirit."
Through September 30, the Lyman Plant House at Smith College is hosting an exhibition of Sills' photographs along with accompanying materials about Sills'...
Apr 6, 2015

Mary Bauermeister: The New York Decade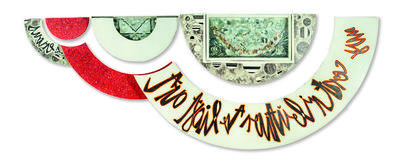 by Jenny Miller Sechler
How can anyone adequately describe the work of Mary Bauermeister? Her lens boxes, a series of drawings and scribbles arranged beneath an array of optical lenses, are enigmatic and astral. While most of the lenses draw the viewer closer to the densely packed detail, the occasional reversed lens reflects back, occluding what lies below. Bauermeister's early environmental works, including canvases stacked with stone or streaked with sand, impose artificial order on natural objects while exposing the chaotic quality of the natural world. The current exhibit at Smith College Museum of Art—Mary Bauermeister: The New York Decade—documents the progression of Bauermeister's artistic explorations and provides visitors an entrance into the artist's world. The exhibit is worth...
Feb 20, 2015

Yun-Fei Ji: Migrants, Ghosts and the Dam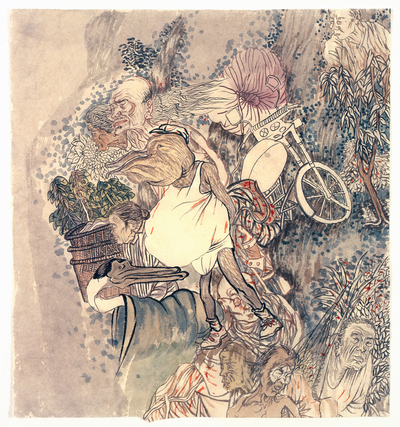 by Jenny Miller Sechler
Chinese artist Yun-Fei Ji is at once traditional and transgressive. At first glance, his intimate, detailed paintings and scrolls are soft and peaceful, in the style of Chinese landscape paintings. However, the images in his work include monsters, starving animals, skeletons and flooded landscapes full of upturned cars and uprooted trees. The subjects challenge the viewer. Ji's use of traditional art forms challenges his native country's policies, which discarded its artistic traditions after the rise of Communism. "I was drawn to using this abandoned art form and working on the ruin as a subject," says Ji. "They fit together somehow."
Through March 8, the University of Massachusetts Museum of Contemporary Art, at Amherst, presents "Yun-Fei Ji: Migrants, Ghosts, and the Dam," a small but satisfying...
Jan 30, 2015

Felix Lembersky: Soviet Form, Jewish Context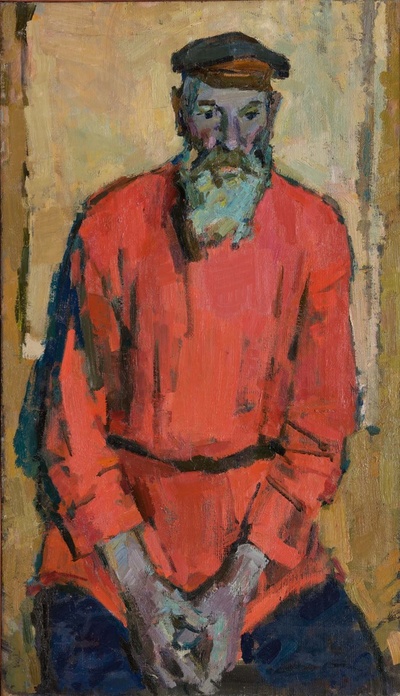 by Jenny Miller Sechler
On view now at the Yiddish Book Center, in Amherst, MA, is an exhibit Felix Lembersky: Soviet Form, Jewish Context, featuring paintings and drawings by the important but long-overlooked Soviet-era artist Felix Lembersky. The exhibit will be up through March 2015.
The Russian painter Felix Lembersky is an artist of survival. Born in 1913, his work documents war, genocide and repression, as well as an artistic vision that refused to follow the dictates of Soviet Russia. His work speaks to his direct experience: Lembersky was wounded in defensive operations outside Leningrad, presented his thesis during the Siege of Leningrad in 1941, and lost both parents to the Holocaust. The current exhibit of Lembersky's work at the Yiddish Book Center in Hadley—Felix Lembersky: Soviet Form, Jewish Context—present...
©2018 Art New England, All Rights Reserved
Designed and Developed By: T. Montgomery