ANE Portfolio Posts
Nov 21, 2014

A.B. Miner: Bring to Light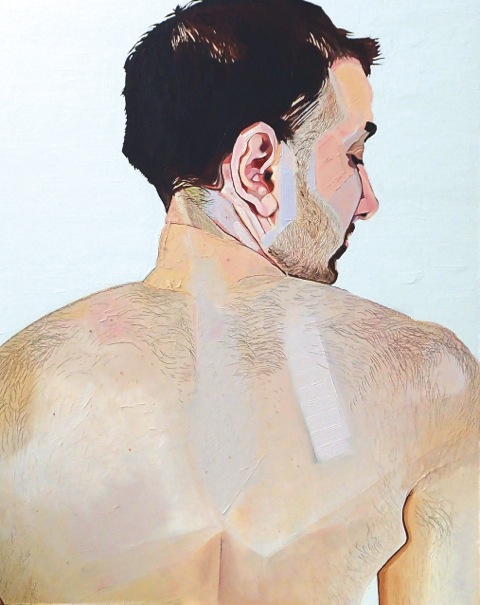 by Robert Moeller
There is a specific kind of uncertainty on display in A.B. Miner's paintings and drawings. In part, they stem from the exploration of a physical geography that is both fully mapped and stubbornly unknown. The work unfolds in curated episodes of confessional gestures that are meant to unveil what remains hidden or private. Where Miner starts is with the portrait of a small girl. He ends up is with a remarkable depiction of a diverse assortment of butterfly penises.
In between, and likely the most important here, is not only what Miner chooses to expose, but the ways in which the viewer might decide to approach the work. The artist's main subject here is the irascibility of gender, issues of turmoil and confusion, and ultimately contentment.
A distinctive narrative tracks through the exhibition, and it is a fraught with hard-won truths. Even in the case of the renderings of the butterfly genitalia, which Miner used to explore the varied...
Oct 29, 2014

Franklin Evans: juddrules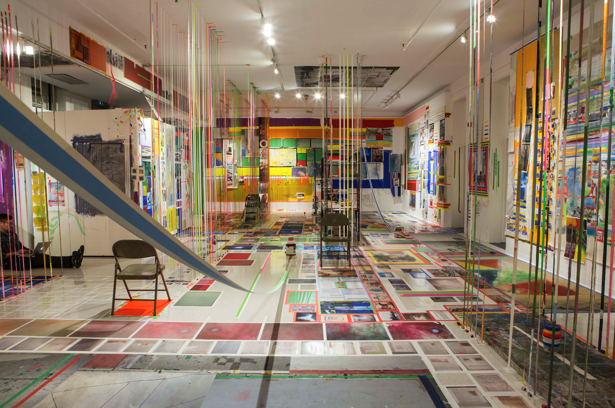 by Robert Moeller
Any combining, mixing, adding, diluting, exploiting, vulgarizing or popularizing of abstract art deprives art of its essence and depraves the artist's artistic consciousness. Art is free, but it is not a free-for-all. The one struggle in art is the struggle of artists against artists, of artist against artist, of the artist-as-artist within and against the artist-as-man, -animal or -vegetable. Artists who claim their artwork comes from nature, life, reality, earth or heaven, as "mirrors of the soul" or "reflections of conditions" or "instruments of the universe," who cook up "new images of man"—figures and "nature-in-abstraction"—pictures, are subjectively and objectively, rascals or rustics. - Donald Judd, American Dialog, Vol. 1-5
Donald Judd was an exquisite contrarian. Call him a minimalist and he'd say, no, he wasn't. To be fair, the term itself was widely rejected by artists working at this...
Mar 21, 2014

Solar Power: Little Sun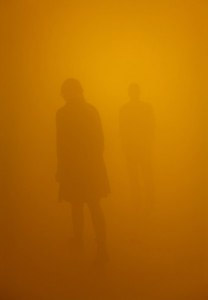 Olafur. Eliasson, Din Blinde Passenger,2010
by Robert Moeller
The Council for the Arts at MIT announced last October that Olafur Eliasson had won the Eugene McDermott Award. The award includes a cash prize ($100,000.) and campus residency for the artist and a gala held in his honor. The Berlin-based Eliasson, mainly know for his large spectacular installations—notably The New York City Waterfalls and the weather project at the Tate Modern—is at heart a collaborator. Whether it is with scientists, engineers or architects, he seems most comfortable out in the world of ideas, picking someone's brain while at the same time formulating a way to insert his artistic practice into the contemporary mix. The results are hard to codify as they veer out across so many disciplines and engage a host of issues. One is reminded of Leonardo's wandering mind, visible in his notebooks, when considering Eliasson's work.
Recently, in March, Eliasson was at MIT's...
Dec 18, 2013

Floor van de Velde: Score for a Color Field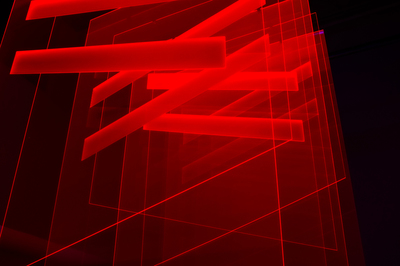 By Robert Moeller
My icons do not raise up the blessed savior in elaborate cathedrals. They are constructed concentrations celebrating barren rooms. They bring a limited light. —Dan Flavin
The somewhat awkward formulation put forth by Dan Flavin simultaneously raises and dashes the notion of religiosity in his work. Light, even the fluorescent version, imbues a work of art with a distinct ethereality, whether spreading out from a single candle present within a painting by Rembrandt or through the controlled neon sprawl emitted in any of Flavin's work.
Floor van de Velde's exhibition Score for a Color Field at the 17 Cox Street Gallery in Beverly is all about light, and darkness as well. In the small, unlit gallery her simply arranged forms cast an array of disembodied shapes and patterns that produce an upending of the formal space that contains them. Interestingly, too, there is an organizing presence as well that arrives as the viewer begins to process...
Oct 24, 2013

Just Happy to Be Here!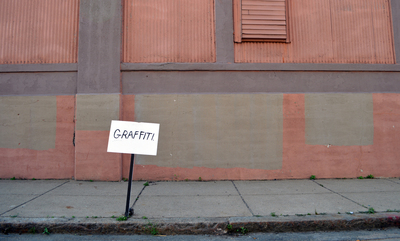 by Robert Moeller
All images by Pat Falco are Untitled, 2013. Above: Photograph of installation, C Street, South Boston, MA.
Pat Falco is an artist from Boston, the self-proclaimed "Master of Light and Shadow" and regarded by many of today's finest art critics as "Who?" On a more serious note, Pat was selected for the 2013 deCordova Biennial, which runs through April 13, 2014; he was part of the 2013 Fountain Art Fair in New York; and was one of six artists nominated for the best artist category by The Phoenix. The title of this column is borrowed from Falco's late-summer exhibition at Montserrat College of Art. We spoke recently. —RM
Robert Moeller: In talking about your work, a familiar jumping-off point might include an artist like Barry McGee. Is that an apt comparison?
Pat Falco: Definitely. Barry, [the late] Margaret Kilgallen and many more of those...
Jul 31, 2013

Bedlam…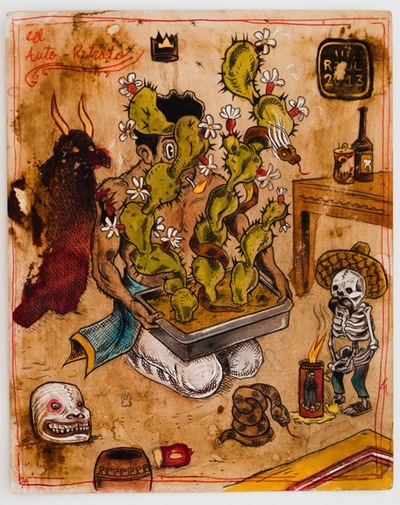 Raul Gonzalez III Los Nuevos Guerreros July 17- August 31, 2013
Carroll and Sons 450 Harrison Avenue Boston carrollandsons.net
---
By Robert Moeller
The Mexican border town of Ciudad Juarez is a killing ground. In the five years leading up to 2011 roughly 9,000 people were murdered there. This includes the unsolved slayings of several hundred women, many of whom came to Juarez to work in the maquiladoras, which are large assembly plants situated near the border with the United States. The products made in these factories are not the only things exported from Juarez, as it is also a center of the Mexican drug trade and a vital transit hub for people seeking to enter the United States illegally. At times, raging gun battles between rival drug cartels have crippled the city and troops have been called in to restore a semblance of order. Over the last several years, things have improved and the violence has decreased, but Juarez, by any standard, remains...
May 17, 2013

A Precise Coda…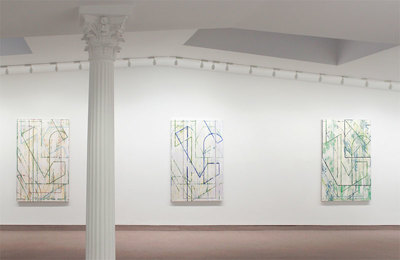 Scott Hadfield: New Paintings April 27th- June 1st Barbara Krakow Gallery Boston, MA
Scott Hadfield, Installation View, Courtesy Barbara Krakow Gallery
There is an unnerving level of grace present in this focused sampling (just six paintings) of recent work by Scott Hadfield at the Barbara Krakow Gallery in Boston. The feeling is almost unsettling. Hadfield's quiet, meditative exploration of nearly identical forms, and the ruggedness of the painted and scraped terrain that accompany them yield profoundly precise constructions.
That precision, however, is something of a ploy. Hadfield, who greatly admires Jasper Johns, subtly shifts the armature of shaped lines that these works share, creating the illusion of movement passing through time. The lines here are stock-still, yet the painted surfaces around them abound with gestures and edited...
May 10, 2013

A New Cosmic Mix: Now in 5D! An Interview with Maggie Cavallo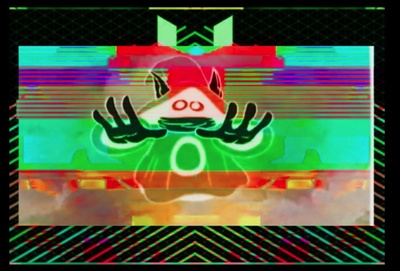 Image: Hexbeam courtesy of the artist
Maggie Cavallo is an experimental curator and educator based in Boston, MA. Committed to celebrating and contextualizing contemporary art in Boston and beyond, Cavallo specializes in live and experiential aesthetic experiences. Recent projects include ☢ SPACE CASE: ZILLABOSTON ONLINE RESIDENCY, NEAR DEATH performance art experience curated by Vela Phelan, NOTHING & NO THING curated by Robert Yoder and INSTANT MESSAGING co-curated with Anthony Greaney. Cavallo is also Curator of Education at Montserrat College of Art, where she programs over fifty visiting artists into the curriculum each semester. Her latest project is A New Cosmic Mix: now in 5D! at the Museum of Science's Charles Hayden Planetarium May 12th at both...
Feb 4, 2013

Interview with Sandrine Schaefer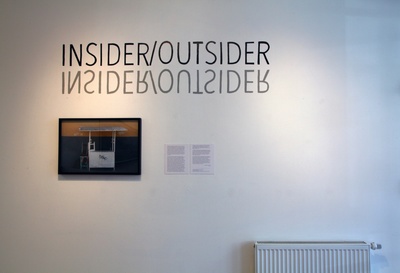 By Robert Moeller
Sandrine Schaefer is a Boston-based artist, educator, and independent curator. Her ephemeral artwork examines the shared experience of understanding the body in space, corporally and conceptually. Using a site-sensitive approach, she exercises durational endurance to explore the parameters of real time and investigate invisible space.
She is the recipient of several awards, grants, residencies, and exhibits internationally and is co-Founder of The Present Tense, an art initiative that produces and archives live art events, festivals, exhibitions and exchanges. We spoke recently.
RM: I was struck by how neatly you wove these disparate elements together for the show, Insider/Outsider that you recently curated at Lincoln Arts Project. The work sometimes was just traces of things, fragments. How did the internal organization initially cohere?
SS: My concept...
Dec 13, 2012

Endnotes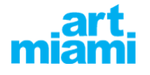 On the last day of the fair I ventured over to the Miami Art Museum to hear a talk. The museum, on West Flagler St, is housed in a somewhat run-down building designed by Philip Johnson and set in a area of the city that, on a Sunday morning at least, feels abandoned. The abandonment seems to extend to the people camped out on benches and wandering the cultural plaza beside the museum. Next year the museum is moving into fancy new quarters down on Key Biscayne Bay, right on the water. The new setting, I presume, more in line with art's growing intersection with the luxury trade and entertainment business. As one art-world insider said to me, "We are all just extras here...", and indeed that was the case. Traveling in air-conditioned comfort via taxis and shuttle buses you passed across the city fooled into thinking you were part of some pampered elite, even if just for a moment.
Party...
Dec 10, 2012

Best in Show.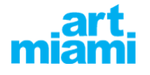 Perhaps because it was curated, "Untitled" stood out as the most cohesive of the fairs. Gone was the clutter and noise on display everywhere else. Set right out on the beach, the work here seemed more a conversation between friends than the shouting match that ensued elsewhere as dealers and their artists vied for attention.
Work by Franklin Evans
And Jim Richard
Plus...
Dec 9, 2012

The Miami Model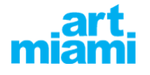 Dec 8, 2012

The Secondary Market, The Streets...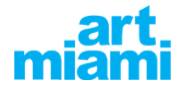 Dec 8, 2012

Sonia Almeida @ Simone Subal Gallery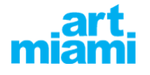 Dec 7, 2012

Trick or Treat?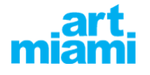 Short skirts, glamorous hotels, and shimmering pools the size of small lakes, this combined with stone-aged like internet speeds, a dizzying array of art to see, and a cocktail being handed to you every time you turn around is all part of the allure of Art Basel Miami. It is a cabana-based reality show set in a city where reality itself is swathed in gaudy pastels and accompanied by a thumping bass beat. The Convention Center where Basel is based, is an enormous, airplane hanger-like structure filled with dealer kiosks and it all feels money-serious. Hands are clasped, quiet smiles exchanged, and deals are done. Hard off a long, late night I stumbled into a hotel coffee shop this morning. 17 dollars later I had in hand two coffees, two medium, rather unremarkable coffees. Juxtaposed into an art world setting, my transaction was rather tame. Like I said, every thing here is money-serious. 
NADA,...
Oct 30, 2012

New York, New York...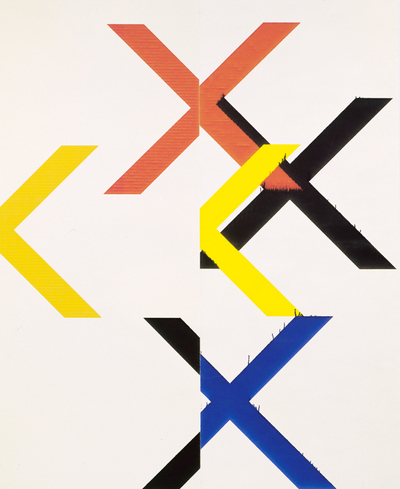 By Robert Moeller
In a lot of ways, New York settles down to business in the fall. Yes, the city is still full of tourists but generally speaking they cluster, cameras held high in the air, at the construction site where the World Trade Center once stood or in the midst of the blinking and gussied-up insanity of Times Square. Fall's cooler temperatures revitalize, daredevils on delivery bikes whip through the streets, and taxis and pedestrians take turns filling the intersections, enjoying a brief truce enforced by the traffic lights.
Wade Guyton, Untitled, 2010
The art world, reenergized by the prospect of a new season also comes to life. Both museums and galleries, like dueling banjos, try to one-up each other with chords either dauntingly new or classically proven. The Metropolitan Museum of Art, boisterous as a crowded subway car, spills over with an antic...
Feb 2, 2012

Review: Peter Kayafas: Totems and Surendra Lawoti: Don River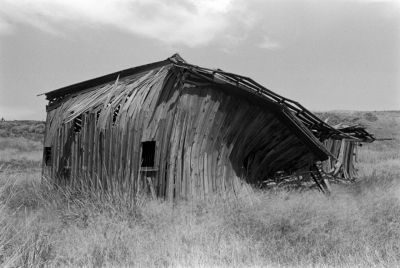 By Robert Moeller
 There is a wall separating these two shows at Gallery Kayafas, but don't let that fool you. The wall is merely a structural trope metaphorically insisting on a purpose, for the kinship between these two artists is amazingly evident. Having their work on view simultaneously is clearly no accident.
Peter Kayafas works out in the open—more specifically, out in the very open. He photographs an assortment of disheveled buildings, some in the process of being swallowed by the earth, others simply tolerated by it. These stark sculptural structures, blistered by the wind, almost hum as they sit on the prairie, alone and undisturbed.
In North Dakota, 2010 a house or barn (or both) disappear into the ground, the roofs angled like the prows of two sinking ships. There is something ghostly about the image,...
Dec 15, 2011

Interview: Dina Deitsch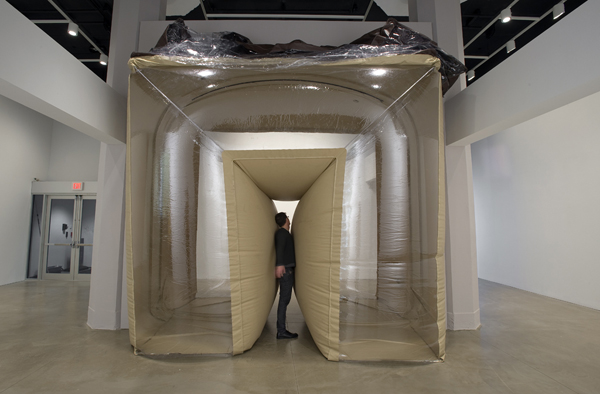 by Robert Moeller
Dina Deitsch is Curator of Contemporary Art at deCordova Sculpture Park and Museum in Lincoln, Massachusetts. Prior to working at the deCordova she held curatorial positions at the Williams College Museum of Art and the Museum of Fine Arts, Boston. She is currently working on the 2012 deCordova Biennial and a number of group exhibitions for the Sculpture Park. The show she curated Temporary Structures: Performing Architecture in Contemporary Art is on view until December 31. For more information about the exhibition you can visit the deCordova website. We spoke recently.
RM: I like the idea that you thought about the museum's surrounding landscape, architecture, and traditions when shaping Temporary Structures. Can you talk about that?
DD: Of course. I think that curating at deCordova for the past three years has made me somewhat sensitive to its rather unique characteristics. The building...
©2018 Art New England, All Rights Reserved
Designed and Developed By: T. Montgomery