Ten Tips on Collecting Photography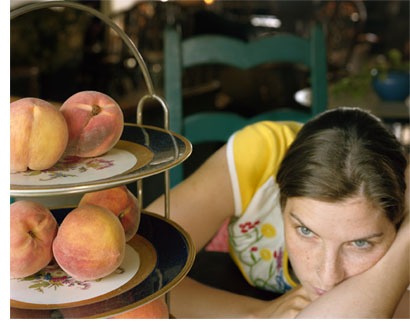 For some collectors, it's an obsession. A photograph they're dying to own comes up at auction—the adrenaline kicks in and the paddle flies up. Perhaps this hits home with you, or maybe you're not necessarily obsessed with photographs, but you'd like to add a few to your collection. Whether you are a beginner or an established collector, we've talked with area collectors and gallerists to obtain a few insider tips that may help you build a satisfying collection.
1) Take the Plunge
George Slade, curator of the Photographic Resource Center, puts it simply, "Buy one piece, then buy another." If you see a work that you would love to own, commit and buy it. Once you have one photograph, compare and plan your next purchase. You will refine your buys as your collection grows.
2) Use Photographic Libraries
The Photographic Resource Center (PRC) in Boston is an outstanding resource for learning about photography. Established in 1976, this independent, nonprofit organization, located on the Boston University campus, features exhibitions, lectures, and workshops. The PRC's Aaron Siskind Library, open to the public, houses more than 4,000 photographic books and forty international periodicals. Three times a year, the PRC publishes a magazine, Loupe, available to members. Also of note is the Boston Pictorial Archive located in the Boston Public Library. It contains the largest public collection of photographs related to historical Boston, the American West, and the Civil War. It is free and open to the public by appointment. You can access some of the photography collection online at www.bpl.org. Look under the "online collections" tab.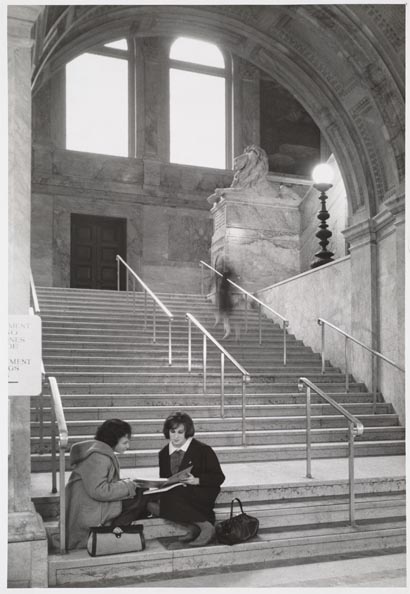 3) Visit Galleries
Jason Landry, collector and owner of Panopticon Gallery in Kenmore Square, stresses the importance of learning as much as you can about photography. He advises, "Befriend gallery owners and dealers, and don't be afraid to ask a lot of questions." Galleries specializing in photography in the Boston area include the Robert Klein Gallery, Gallery Kayafas, the Howard Yezerski Gallery, Carroll and Sons, Iris Gallery, the Griffin Museum, and Panopticon Gallery. Many galleries also include photography along with their other art offerings. If you don't see photographs on the walls, be sure to ask.
4) Set a Budget
Collecting photography is an act of selecting. You can collect antique daguerreotypes, black-and-white or color prints, or newer digitally produced archival inkjet prints. This abundance of choice comes with a variety of price tags. If you can't afford to buy photos at galleries, art fairs, and auctions, try buying photos at student exhibitions or artist open studios.
5) Find a Trustworthy Dealer
Develop and build a relationship with someone you can trust—someone who will price the work at fair market value. Once you establish a rapport with that dealer, he or she may contact you when the photos that you want come up for sale.
6) Meet Other Collectors
"There is no better way to educate yourself than by seeing actual objects," says Arlette Kayafas, owner and manager of Gallery Kayafas in Boston's SoWa arts district. The Friends of Photography group at the Museum of Fine Arts, Boston, offers educational opportunities and a great way to meet other collectors. The group sponsors lectures, exhibition tours, and group visits with private collectors. In the Morse Study Room, open to museum members, you can request to see specific works in the collection—actual prints not covered with protective glass. Of these events, Kayafas, a collector for thirty years, says, "I learn something new every time."
7) Research
While there is no substitute for seeing
actual photographs, photography magazines provide a national and international perspective and help train your eye. Photograph (www.photographmag.com), published bimonthly in New York City, features articles and lists national exhibitions. The glossy magazine Aperture is published quarterly, and Blind Spot is a semiannual art journal with many images and minimal editorial content. On the Internet, The Joy of Giving Something, Inc. (www.jgsinc.org) is a not-for-profit corporation promoting contemporary photography with an image library and information on exhibitions.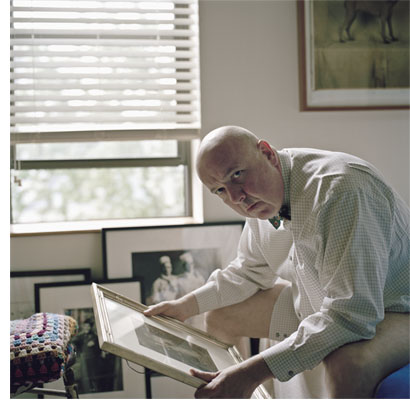 8) Seek Emerging Photographers
College art programs and student exhibitions provide a terrific opportunity to see emerging artists and may offer a more affordable option for beginning collectors. Since 1980, the School of the Museum of Fine Arts has held its annual sale in November. MassArt holds semiannual student sales and in the spring opened a new retail store, MassArt Made. The New England School of Photography and the Art Institute of Boston both hold yearly exhibitions; the latter also publishes a book, Taking In, and has a website, www.takingin.com, that promotes student artists.
9) Shop Online
Photography can be purchased on eBay, but let the buyer beware. For more educated art buyers, Internet sites such as iGavel, Live Auctioneers, Heritage Auctions, artnet.com, and be-hold.com can be valuable resources for locating and purchasing photographs. Higher-end collectors can always browse the auction houses of Sotheby's, Swann, Christie's, and Phillips de Pury.
10) Protect Your Investment
Think about where your photography collection is going to hang. If it's going into a room full of windows, think about using museum glass or UV Plexiglas over the images. Too much light (as with most artwork) can lead to fading or color change. Some prints are more light-sensitive than others, so it's a good idea to ask when you purchase the work. The more you know about your collection and how to care for it, the more you will enjoy it in the years to come.
_______________________________________________________________________________________________________
Susan Mulski is a freelance writer living in Brookline, MA. She has been a contributing writer for Art New England since 1994.
 
©2018 Art New England, All Rights Reserved
Designed and Developed By: T. Montgomery