Classifieds
RSS
Call for Artists
Call for Entries
Career Services
Framing
Giclée Services
Grants
Job Opportunities
Photography and Printing
Services
Call for Artists
Art Connection seeks art submissions for Art BINGO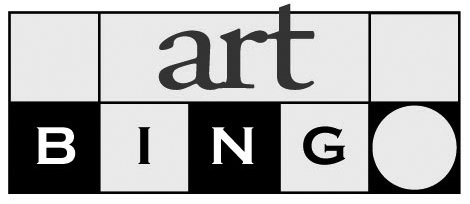 Call for 2D & 3D artwork for The Art Connection's Art BINGO. Jurors: Katherine French and Jane Young. Submit 1-3 works by 2/29/16. Donated artwork supports our mission to increase access to art in under-served communities.
Gallery 334
at the Milton Art Center
Call for Artists: The First Annual Juried Exhibition at Gallery 334 of the Milton Art Center, Milton MA, March 11 through April 18 2016. All media. Juror: Kaveh Mojtabai, ArtScope Magazine. Entry deadline: February 25, 2016. For prospectus: miltonartcenter.org
 
Open Call to Sculptors:
Boston Sculptors Gallery is accepting letters of interest in membership by March 31. BSG is an artist-run, cooperative gallery of 36 members. Members exhibit every 24–30 months, receive promotional benefits including gallery web site, catalogs, group shows and invitational offerings. For more information visit bostonsculptors.com/who-we-are.
Call for Entries
CALL FOR ART: SYMMETRY EXPOSED
fundraiser for Breast Cancer, opens May 6, 2016. Submissions are restricted to photographs of breasts or chests from shoulders to lower ribs, male or female, adorned or unadorned. Photos must be in 8-by-10-inch black frames and hang-ready. Entry fee: $20. Deadline: April 15, 2016. Work must be delivered by May 2, 2016. 42maple.org.
Maud Morgan Arts

Spectrum:
This national juried exhibition at HERA GALLERY seeks to explore the ways artists respond to gender identity. Juror: J.R. Uretsky, exhibition manager at New Bedford Art Museum/Artworks! DEADLINE: March 16, 2016. Prospectus available: heragallery.org.
 
Career Services
ART NOW MANAGEMENT
Consultant with over 25 years of Art World Experience: An MBA in Marketing from NYU, a former gallery owner, a degree in Art History from Columbia University, and a graduate of MoMA. Expert career guidance. Pragmatic and helpful. For more info please visit artnowmanagement.com;
call (917) 446-1028 or email:
ellen@artnowmanagement.com.
Critique/Mentoring
sessions available. Constructive, tangible feedback and support for artists working in any medium. Call Robert Siegelman at (617) 524-7737, or
bob7737@earthlink.net.
Critiques and Guidance
All levels and media. Small critique groups. Insightful support and guidance. Or one-on-one in your place or mine. Email: loistarlow@gmail.com.
Feeling stuck with your art career?
want guidance? Artist Coach and Agent Gwenda Joyce helps artists take decisive action and get their greatest art out into the world.
artambassador.net. Apply for a free consultation at artambassador.net/apply-here.
Framing
Giclée Services
Grants
August 1 Deadline for Artist's Resource Trust (A.R.T.) Fund
Grants available in painting, sculpture, printmaking or mixed media to mid-career artists with financial need in New England and Columbia and Northeast Dutchess counties, NY. Nonprofit organizations wishing to show, commission or purchase work by mature artists living in New England may also apply. Grants range from $1,500 to $10,000. Applications and artwork must be submitted online. Learn more at berkshiretaconic.org/ART. Deadline: August 1.
Provincetown Art Association and Museum
announces the Lillian Orlowsky and William Freed Foundation Grant. Grants will be given to painters aged 45 or older in support of the highest merit by lesser known and needy artists. Applications are available online at www.paam.org/grant or by calling (508) 487-1750. Completed applications must be postmarked by April 1, 2016.
Job Opportunities
Photography and Printing
Artopia
High-resolution photography of paintings, sculpture. Difficult subjects a specialty.
Also virtual reality studio/gallery/portrait panoramas, art book design/publishing. Boston area.
artopia.net. (781) 665-1122.
Services
Abstract painter
Steve Barylick, holding a BFA in painting from Massachusetts College of Art and a Certificate in Art History from the School of Fine Arts at Boston University, is available for commissions, corporate or private. Visit
stevebarylick.com or call (781) 267-2316.
©2016 Art New England, All Rights Reserved
Designed and Developed By: T. Montgomery