Classifieds
RSS
Art Restoration
Art Supplies
Artist Live / Work Studios
Artists Wanted
Call for Artists
Call for Entries
Career Services
Framing
Giclée Services
Grants
Graphic and Web Design
Hiring
Photography and Printing
Art Restoration
Art Supplies
Fifty five-drawer
metal flat files. Brockton, MA. $250 each. (508) 631-7962.
Artist Live / Work Studios
ARTISTS! Rentals Available.
Live/Work LOFTS: average $1/sqft/month. Work Only STUDIOS: $8.98/sqft/year plus electric/internet. Community of 300 artists. Monthly Open Studios. Free Parking. Western Avenue, Lowell MA. westernavenuestudios.com.
(978) 710-8605.
Artists Wanted
Art Connection seeks art submissions for Art BINGO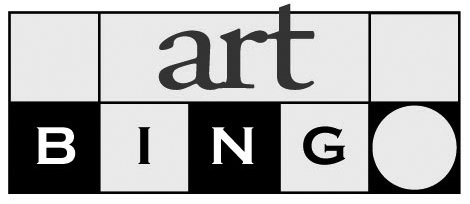 Call for 2D & 3D artwork for The Art Connection's Art BINGO. Jurors: James Hull, Arlette Kayafas. Submit 1-3 works by 3/1/15. Donated artwork supports our mission to increase access to art in underserved communities.
Call for Artists
ArtSpace Gallery
ArtSpace Gallery Exhibition Opportunity. ArtSpace Gallery in Maynard, MA, is currently accepting proposals for group or solo exhibitions for its upcoming September 2015 through July 2016 season. Proposals should be for group or solo exhibitions and present a coherent theme. The proposed exhibit should be based on a unifying concept that is social, historical, philosophical, cultural, political or other. The ArtSpace Gallery Committee may combine solo proposals creating two to four mini solo shows in one large exhibit. Preference will be given to New England artists. Proposal deadline submission is May 15, 2015 for consideration. Please email artspacemaynard@gmail.com for further details.
West Hartford Art League
Open to artists from New England and New York, April 23–May 21. $3,000 in awards and prizes include a $1,000 Best of Show award, plus a one person exhibit in one of our two galleries. Color catalog. Entry fee: $20 per entry. Deadline: On or before March 24. More information: westhartfordart.org/call-for-artists.
Call for Entries
Juried Exhibition at the ArtSpace Gallery
Maynard MA. Artists residing in New England may submit work for our "Artifact" (broadly defined) exhibition, April 8–May 1. Juried by Katherine French. Go to artspacemaynard.com after January 15 for details.
One Call, Multiple Venues:
Violence Transformed 2015 -
"Celebrating the Transformative Power of Art" seeks individual and collaborative entries in any medium for exhibition and/or digital projection in venues throughout Greater Boston, March through June 2015. Please visit violencetransformed.com for more information. Violence Transformed collaborates with musicians and performers in planning our opening receptions. Contact Hope Ricciardi at hopericciardi@gmail.com for performance opportunities.
Sarah Doyle Gallery
Brown University, seeks submissions in all media for September 2015 through May 2016. Art must align with the Sarah Doyle Women's Center's mission of exploring issues of gender, especially the intersections of gender with race/ethnicity, economic class, sexuality, gender identity, age, dis/ability, and other markers of identity. For more information about how to apply, please visit our website: brown.edu/go/sarahdoylegallerycall. Deadline: March 20, 2015.
The Thompson Gallery
is accepting submissions for a three-part exhibition series between September 2015 and June 2016 entitled Nowhere Everywhere. Submissions should explore the subjects of utopia and/or dystopia, and within this idea the human conflict or dilemma within societal structures. Submissions that reference specific literature are welcome. All media considered. Entries must be submitted via the CAFE online system on or before March 31st, 2015. CAFÉ Keyword: "Thompson Gallery."
 
Career Services
ART NOW MANAGEMENT
Consultant with over 25 years of Art World Experience: An MBA in Marketing from NYU, a former gallery owner, a degree in Art History from Columbia University, and a graduate of MoMA. Expert career guidance. Pragmatic and helpful. For more info please visit artnowmanagement.com;
call (917) 446-1028 or email:
ellen@artnowmanagement.com.
Critique/Mentoring
sessions available. Constructive, tangible feedback and support for artists working in any medium. Call Robert Siegelman at (617) 524-7737, or
bob7737@earthlink.net.
Framing
Giclée Services
The Atelier Print
Fine Art Reproduction committed to the vision of the artist. Learn how we're different at atelierprint.org. "…until we started working with The Atelier Print, I simply wouldn't allow my work to be reproduced."
—Warren Prosperi, Prosperi Studio.
Grants
Provincetown Art Association and Museum
announces the Lillian Orlowsky and William Freed Foundation Grant. Grants will be given to painters aged 45 or older in support of the highest merit by lesser known and needy artists. Applications are available online at paam.org or by calling (508) 487-1750. Completed applications must be postmarked by April 1, 2015.
The University of Rhode Island
Visual Arts Sea Grant, gives up to $3,000 funding for work of New England and New York artists related to marine environment. The grant was established in 1988 to encourage professional visual artists to address the issues of the environment of the ocean and its coastal communities. Curatorial proposals will be considered. For prospectus go to: uri.edu/artsci/art/documents/Sea_Grant_Flyer_2015.pdf. Application deadline: May 29, 2015.
Graphic and Web Design
Big Picture Communications
Websites, print design and writing for artists. Mary Bucci McCoy, bigpicturecommunications.com. (978) 810-8294.
Hiring
Seeking Executive Director
The League of NH Craftsmen, Concord, NH seeks an Executive Director to support our mission. The successful candidate will possess strong non-profit/arts management education and experience. For a job description see: www.nhcrafts.org. Send cover letter and resume to Bev Wolf at Bev@hodan.com by February 21, 2015.
Twin Farms
An all-inclusive resort in Barnard, VT, is seeking a Guest Experience Manager. The GEM will closely interact with guests, discern their special interests, then improvise experiences incorporating the many recreational, culinary, artistic and therapeutic components within the Twin Farms network. Email your resume to careers@twinfarms.com.
Photography and Printing
Artopia
High-resolution photography of paintings, sculpture. Difficult subjects a specialty.
Also virtual reality studio/gallery/portrait panoramas, art book design/publishing. Boston area.
artopia.net. (781) 665-1122.
©2014 Art New England, All Rights Reserved
Designed and Developed By: T. Montgomery