Classifieds
RSS
Call for Artists
Call for Entries
Career Services
Grants
Photography and Printing
Real Estate
Call for Artists
Call for Entries
Art BINGO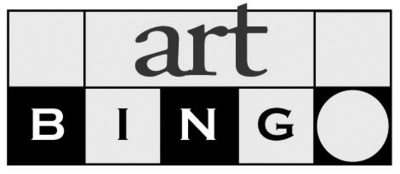 Call for 2D & 3D artwork for The Art Connection's Art BINGO. Juror: John Guthrie. Submit one to three works by 2/24/17. Donated artwork supports our mission to increase access to art in underserved communities.
Call for Entries
10th Annual Regional Juried Exhibit, CT+6 at the West Hartford Art League. Open to artists in CT, New York, and New England. Best of Show; $1,000 cash prize plus a one person exhibit. CT+6 will be exhibited in our two West Hartford, CT, galleries April 27–May 28. Prospectus available at westhartfordart.org/call-for-artists, (860) 231-8019. 
Cape Ann Chamber
The Cape Ann Chamber of Commerce
seeks a cover image for its 2017–18
Cape Ann Guide and Directory. Images
may be of a painting or photograph
pertaining to Cape Ann, from plein air to
contemporary, and must be 300 dpi.
Submit entries to Michelle Budrow,
michelle@capeannchamber.com,
by February 15, 2017.
Prize: $300 or a complimentary
one-year Chamber membership,
plus On the Cover statement.
Additional submission requirements at
capeannchamber.com/submit-art
Spectrum Art Gallery and Store
61 Main St., Centerbrook, CT 06409. (860) 767-0742. Call for Art! Spectrum is calling for artists and artisans working in all media for 2017 exhibitions, including the Annual Summer Arts Festival in Essex, CT (June 17–18). Submit images via email to barbara@spectrumartgallery.org. View Future Exhibition opportunities online at spectrumartgallery.org
Career Services
ART NOW MANAGEMENT
ART NOW MANAGEMENT. Consultant with over 25 years of Art World Experience: An MBA in Marketing from NYU, a former gallery owner, a degree in Art History from Columbia University, and a graduate of MoMA. Expert career guidance. Pragmatic and helpful. For more info please visit artnowmanagement.com; call (917) 446-1028 or email: ellen@artnowmanagement.com.
Critique/Mentoring
sessions available. Constructive, tangible feedback and support for artists working in any medium. Call Robert Siegelman at (617) 524-7737, or robert.siegelman@gmail.com.
Grants
Artist's Resource Trust Fund
August 1 Deadline for Artist's Resource Trust (A.R.T.) Fund. Grants available in painting, sculpture, printmaking or mixed media to mid-career artists with financial need in New England and Columbia and northeast Dutchess counties, NY. Nonprofit organizations wishing to show, commission or purchase work by mature artists living in New England may also apply. Grants range from $2,000 to $10,000. Applications and artwork must be submitted online. Learn more at berkshiretaconic.org/art. Deadline: August 1.
The Provincetown Art Association and Museum
The Provincetown Art Association and Museum announces the Lillian Orlowsky and William Freed Foundation Grant. Grants will be given to painters aged 45 or older in support of the highest merit by lesser known and needy artists. Applications are available online at paam.org/grant or by calling (508) 487-1750. Completed applications must be postmarked by April 3, 2017.
Photography and Printing
Artopia
High-resolution photography of paintings, sculpture. Difficult subjects a specialty.
Also virtual reality studio/gallery/portrait panoramas, art book design/publishing. Boston area. artopia.net. (781) 665-1122.
John Polak Photography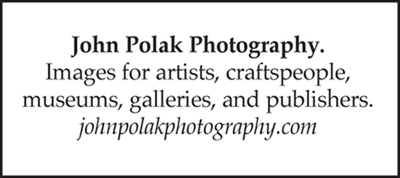 Real Estate
LIVE/WORK ARTIST UNITS FOR SALE
The Artist Building at 300 Summer Street (47-space limitedequity cooperative, below market), Fort Point, Boston, is seeking visual artists interested in purchasing a primary residence Live/Work space. Approximately 1-2 spaces are for sale each year. Sign up to receive details when a space is available: 300summer.org, click "Live Here" and follow instructions.
©2017 Art New England, All Rights Reserved
Designed and Developed By: T. Montgomery