Artist Community: Rhode Island
BigTown Gallery • Rochester, VT • www.bigtowngallery.com • May 2–June 10, 2012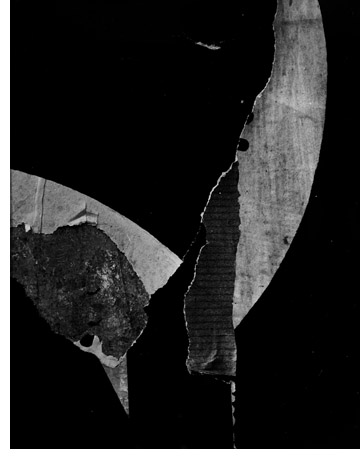 The nonconcentric circles of Dale Chihuly's eight-piece baskets fit neatly together within the largest basket, but inside they overlap and protrude into each other's spheres. Nearly all of them touch.
It's a fitting metaphor for the mixed-media exhibition Artist Community: Rhode Island at BigTown Gallery, exploring the work of nine artists who lived or worked in Rhode Island.
Although bound by geography and a modernist sensibility, at first glimpse the artists have little in common: photography, sculpture, works on paper, painting, and design are all represented, ranging from Hugh Townley's woodworks to Bunny Harvey's Vermont landscapes. Digging deeper into each artist's biography reveals closer sympathies.
Many overlapped at the Rhode Island School of Design, where photographers Harry Callahan and Aaron Siskind taught together alongside graphic designer Malcolm Grear and photographer Stephen Brigidi; several were students under their tutelage. Others, like Townley, entered the fold professionally or socially during the 1960s and 1970s in Rhode Island. Grear's graphic design work threads a cohesive line through the group. Associated for a long period with Guggenheim Museum catalogue design, Grear designed catalogues, websites, gallery announcements, and exhibitions for nearly every artist represented (he also provides graphic design for the Rochester Gallery).
The installation by gallery owner Anni Mackay capitalizes on the cross-pollination fanned by geographic proximity, juxtaposing works like Ruth Dealy's large-scale, vibrant landscapes with the bold colors of the Chihuly sculptures. Chihuly's meticulously executed hatch marks provide a carefully scripted foil to Dealy's spontaneous strokes, while the colors provoke an open dialogue between the two media. In a nearby gallery, Richard Fleischner's textured works on paper neutralize the bright colors with layers of gouache, harmonizing with the abstract black-and-white photographs by Aaron Siskind. Installed in the gallery née residence in Rochester, the mixed-media works converse as freely as their creators do and/or did in real life, representing a harvest of the seeds sown in Rhode Island by artists who formed a close colony of colleagues.
—Lindsay J. Westley
 
©2018 Art New England, All Rights Reserved
Designed and Developed By: T. Montgomery