Michael Bell-Smith
Institute of Contemporary Art at Maine College of Art • Portland, ME • www.meca.edu/meca-life/ica • January 25–April 8, 2012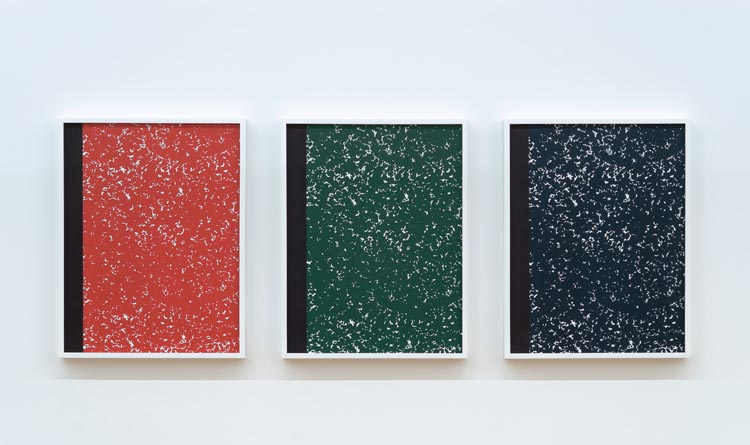 The connection between art and technology stretches from Leonardo's diagrams for flying machines to Matthew Barney's Cremaster Cycle. A bounty of new digital tools in recent years has greatly expanded this rich nexus. Using some of these tools, the Maine-born, Brooklyn-based artist Michael Bell-Smith explores a variety of what he calls "primitive digital aesthetics," including PowerPoint, animated GIFs, and video games, as a means of reconsidering—and reconfiguring—cultural constructs.
This exhibition offers a sampling of Bell-Smith's work from the past six or so years. You might start with the 2009 high-definition digital video loop Return to Forever. The piece, projected on the wall, offers a somewhat trippy rippling sea surface-like configuration with glinting lights. With its nod to Chick Corea's famous jazz fusion band, the video represents a kind of optical kitsch—an artificial "Sublime," if you will.
An earlier digital video loop, Some Houses Have Pools (2006) consists of an aerial view of cartoonish, ticky-tacky houses, intermittently obscured by stylized clouds. A simple techno-music overlay lends a rather haunting quality to these images of Monopoly houses, some of which, indeed, feature tiny swimming pools, and one of which is burning. The producers of Weeds might consider this clip for the intro to an episode about life in Agrestic.
Not all is video here: Composition Books (Red, Green, Blue) (2009) consists of three digital inkjet prints. Bell-Smith discovers an unusual beauty in the speckled covers of college composition notebooks. This particular appropriation has a pop feel to it—commodity converted to artwork.
The Institute of Contemporary Art at Maine College of Art has consistently showcased exciting new media work (last winter's Fracturing the Burning Glass was outstanding). Bell-Smith is an inspired choice this time around. Not only does he come with impressive exhibition credentials, including solo shows in New York, Europe, Australia, and Japan, but he is also a master at tapping into what he calls the "upload download culture" in order to create engaging IT art.
—Carl Little
©2018 Art New England, All Rights Reserved
Designed and Developed By: T. Montgomery