ANE Portfolio Posts
Feb 8, 2016

Collaborating Across Culture: A Conversation with Mark Cooper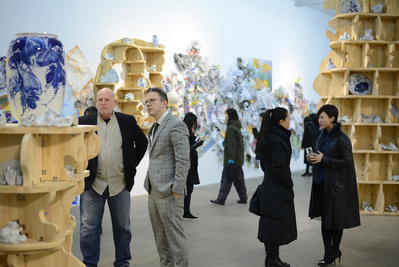 Installation view, Mark Cooper: YuYu China Blue, Yuan Art Museum, Beijing, China. Courtesy of Mark Cooper, Samsøñ, and the Yuan Art Museum
By Olivia J. Kiers
With the help of Boston's Samsøñ Projects, artist Mark Cooper recently collaborated with artists in China to create a multimedia installation incorporating sculpture, ceramics, painting and video at the Yuan Museum in Beijing, titled YuYu China Blue (January 12–February 29). Cooper talks to ANE Portfolio about the exhibition.
ANE: How was YuYu China Blue born? When did you first begin working on it, and how was Samsøñ Projects involved?
Cooper: I went to China for the first time more than two years ago to make some ceramics for the exhibition New Blue and White at the Museum of Fine Arts, Boston. I did a lot of touring. The gardens in Shanghai were a big influence; its architectural portals and rock...
Jan 29, 2016

Discussing the International Sculpture Parks Union Conference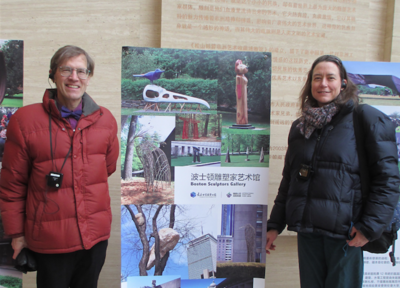 Andy Moerlein and Donna Dodson. Photo courtesy Donna Dodson.
By Olivia J. Kiers
Sculptors Donna Dodson and Andy Moerlein represented the Boston Sculptors Gallery at the International Sculpture Parks Union's (ISPU) first plenary meeting in Changchun, China from January 10–12. While there, they joined fellow attendees in a tour of the Changchun World Sculpture Park, the largest of its kind in the world. ANE Portfolio discusses the conference with Dodson and Moerlein:
ANE: You both have a history of participating in residencies abroad; how has working internationally affected your practice? Was this your first time in China?
Dodson: Working internationally, whether…alongside artists from other countries in the U.S. or making work abroad, is a window into the personal experiences of other artists, in addition to the cultural...
Jan 22, 2016

A Conversation with Jocelyn Chemel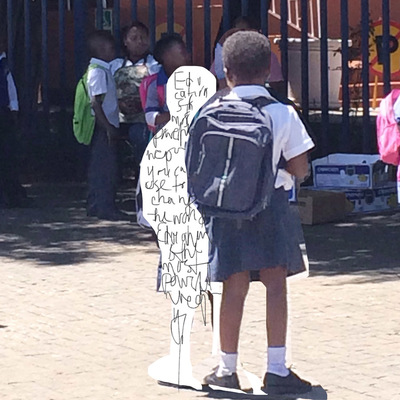 Jocelyn Chemel. School Girl. 2013. Digital photograph mounted on wood panel, resin. 12x12". The text in the photograph is Nelson Mandela's quote "Education is the most powerful weapon you can use to change the world".
By Olivia J. Kiers
Jocelyn Chemel is fixated by life's contrasts, and now she can finally speak out about them. Growing up under apartheid in South Africa, Chemel remembers that "we were all prisoners of fear." Unable to speak freely over the phone for constant fear of arrest, Chemel left South Africa when she was 20 and is now a mixed-media artist based out of Boston. Over the intervening years, she has returned to her native country on several trips and observed it post-apartheid, but her hopes for the future are still tinged with uncertainty. Barbed, Chemel's exhibition currently on view in Boston City Hall, explores that duality of hope and anxiety.
Following...
Oct 30, 2015

Bringing a Legend to Life: Sculptor Stefanie Rocknak returns Poe to Boston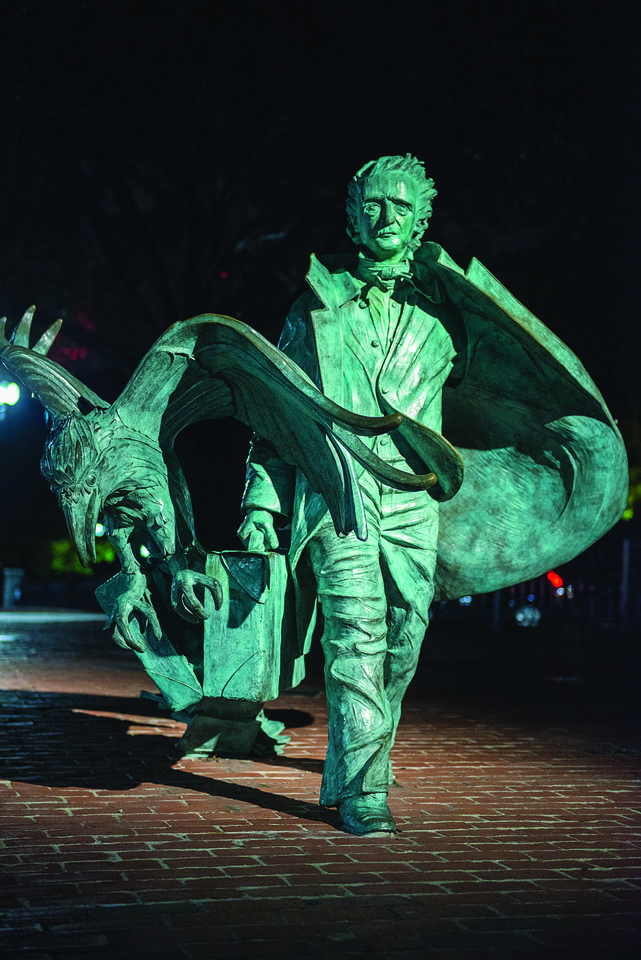 Poe Returning to Boston, seen at night. Photo credit: Derek Kouyoumjian, 2015.
 By Olivia J. Kiers
When the Edgar Allan Poe Foundation of Boston held a contest in 2012 to determine who would be awarded a commission to create a statue commemorating the Master of the Macabre's Boston roots, they "didn't want 'Poe on a horse,'" explains sculptor Stefanie Rocknak. "Immediately it occurred to me that I had to do something dynamic and different." Rocknak's winning statue, called Poe Returning to Boston, is certainly that.
Poe's relationship with his birthplace was turbulent, since his dark literary style was often criticized by the Boston elite, whom he ridiculed in turn. Yet, Rocknak says that Poe loved aspects of Boston, "namely, that he was born there and his mother had a fairly successful career as an actress there." Rocknak's winning design shows Poe running along at the intersection of Boylston and Charles streets near the Common,...
Aug 24, 2015

Morning Light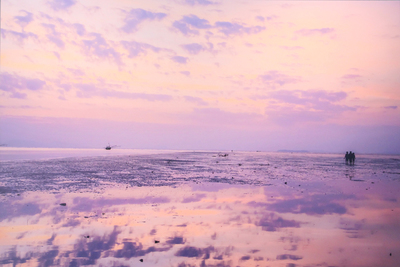 by Celina Colby
Eleanor Briggs is one of the few artists able to completely transport you from a gallery into an ethereal, picturesque landscape. A photographer for decades, Briggs has become skilled at creating not just an image, but another world. This is largely due to her extensive travel repertoire. Her landscapes range from the natural world around her home in Hancock, New Hampshire to exotic portraits of Vietnam, shot with a color 35mm. "I like to go someplace where I can look around and see no one who looks like me," says Briggs.
In the exhibition Morning Light at the Fitchburg Art Museum, photographs from Briggs' trips to Southeast Asia are juxtaposed with her series on Moose Brook, a quiet stream near her home. In a multi-year exploration, Briggs would kayak out into the stream at daybreak to photograph the natural majesty around her. "There is not one shred of human...
Aug 10, 2015

Project Beta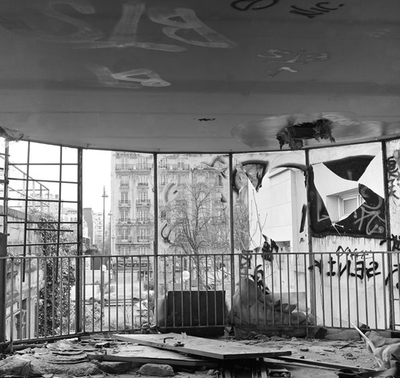 by Celina Colby
Calling all artists! A new residency has opened in Newport, Rhode Island. Arts in Bushwick (AiB) and the newly formed non-profit Newport Art House (NAH) have teamed up to introduce a northeast artist residency called Project Beta in the beautiful seaside city. The goal of the residency is to bring artists from New York and other thriving artropolises to the hallowed shores of New England. Here they can explore the rich natural beauty and cultural offerings of the historic city.
Three Bushwick, New York, based artists will break ground on the residency. Thomas Stevenson, a video and multimedia artist, Lucia Rollow, a photographer and Jeremy Kiracofe, a sculptor. Each artist will be paired with a local Rhode Island institution that works in their medium, Fab Lab for Stevenson, the Newport Photographer's...
Aug 5, 2015

Blooms of Inspiration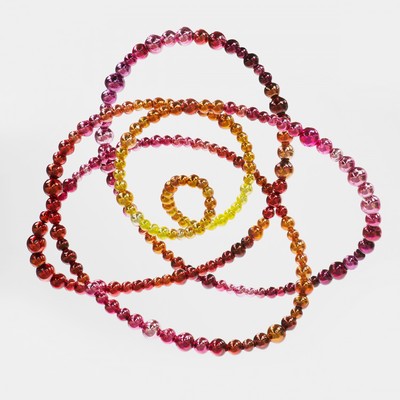 by Anna Buckley
Would a rose by any other name smell as sweet? Would a rose in any other form appear as beautiful? Jean-Michel Othoniel has the answer.
Othoniel's Secret Flower Sculptures, on view at the Hostetter Gallery of the Isabella Stewart Gardner Museum, captures the essence of ethereal blooms in glass and aluminum sculptures. The work aims to embody natural beauty within physical form.
The first of two sculptures, Peony, the Knot of Shame, depicts a massive peony made of blown glass orbs colored in mauves and fuchsias with a vibrant golden inner loop. The title draws from floriography in which the peony symbolizes shame and bashfulness due to the myth that mischievous nymphs would hide among pedals of the peony, yet Othoniel's work evokes feelings of awe. The piece is taller than the artist himself, it suspends from the ceiling in a stark white room and it appears...
Aug 4, 2015

Chromatic Celebrations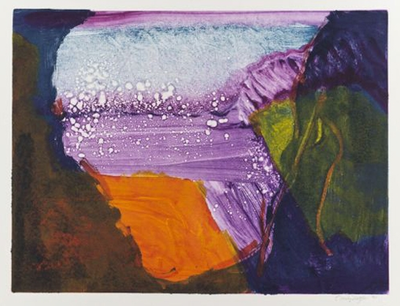 by Anna Buckley
Methods of painting and printing collide in Emily Mason's exhibit, Chromatic Celebrations, at Mitchell Giddings Fine Arts, on view now through August 16. The presentation is transitional, moving from technique to technique—thus hinting at Mason's media repertoire. The common thread is color while the variable is process.
Four main labels describe the prints in the exhibit—GTW, LM, HG and JS.
The letters "GTW" denote the monotypes from the Garner Tullis Workshop that Mason attended in Santa Barbara in 1987. The artist used a top-down impression plate rather than rollers, preserving the extemporaneity of her original paintings within the reproduced prints.
Works marked "LM" sprang from an ongoing collaboration with painter Lisa Mackie. The pair experimented with chine collé...
Aug 3, 2015

Places for Spirit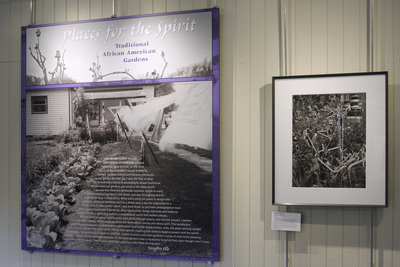 by Jenny Miller Sechler
Places for the Spirit, documents photographer Vaughn Sills' exploration of the gardens in the deep South. For over twenty years, Sills traveled through small southern towns and countryside, drawn to personal gardens that are at once unique and traditional, reflective of an African American, southern aesthetic that is fading from the landscape. Sills' photographs capture the poetic language of these gardens and their serene, protective and spiritual essence. As she says in an artist's statement accompanying the exhibit: "Within a history that comes from Africa, through slavery, and into the present, I believe these gardens speak a certain language about the earth, about beauty, and about the spirit."
Through September 30, the Lyman Plant House at Smith College is hosting an exhibition of Sills' photographs along with accompanying materials about Sills'...
Jul 29, 2015

Learning the ABCs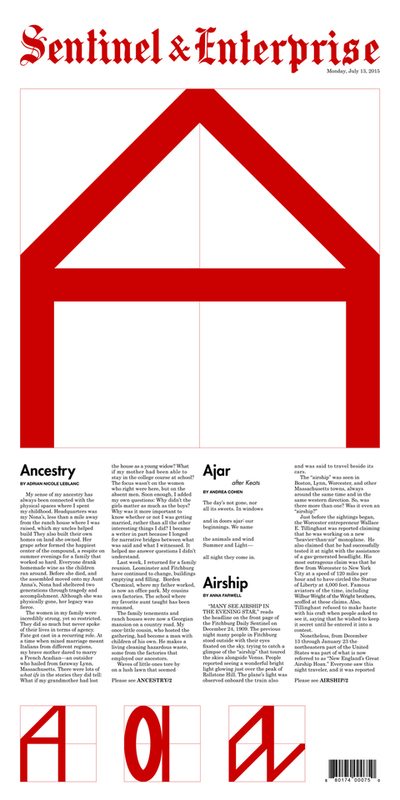 by Christina Wheeler 
For 26 days, the city of Fitchburg, Massachusetts, will bring public art and civic engagement together in an innovative way: by making a letter of the English alphabet the central focus of its newspaper's front page. The Fitchburg Art Museum, with the support of a National Endowment for the Arts 'Our Town' Grant, commissioned artist Anna Schuleit Haber to develop a project encouraging community involvement in the arts.
To achieve this goal, Schuleit Haber has partnered with 26 typographers from around the world and with a group of reporters that includes local high school and college students, writers, poets and citizens to create The Alphabet project, which is, according to Schuleit Haber, "a creative 'take-over' of the normal scope of the news."
During The Alphabet's run, which began July 13 and will conclude on August...
Jul 28, 2015

River Crossings: Contemporary Art Comes Home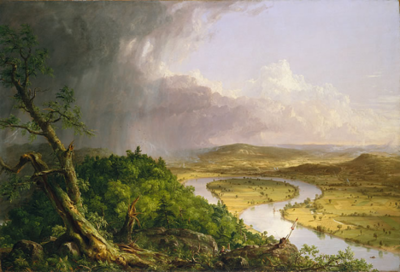 by Bonita McBride
The Olana Partnership/Olana State Historic Site and the Thomas Cole National Historic Site are hosting a joint exhibition, River Crossings: Contemporary Art Comes Home, from now until November 1st. The exhibit features 28 contemporary artists against the backdrop of the beautiful and historically rich Hudson River Valley.
It was in the Hudson River Valley that the first American art movement, the Hudson River School, was born almost 200 years ago. Exploration and discovery were a part of the zeitgeist of the time and thus were important concepts within the school. Artists would venture out into nature to take in views of the surrounding pastoral landscape, ripe for painting. Some works depict majestic views of the Hudson River weaving between rolling hills covered in lush greens and vibrant yellows, reflecting the midday sun; others highlight immense mountains...
Jul 27, 2015

The Paper People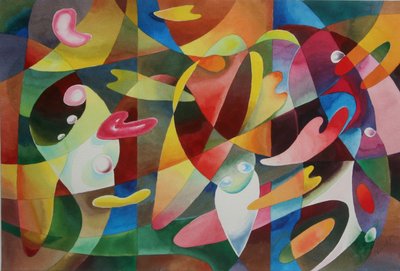 by Celina Colby
Hanging on the walls of galleries and public buildings all over New England are beautifully crafted works by the artists of 19 on Paper. Founded in Rhode Island in 1986, the organization is a member-based group of artists whose primary medium is paper. The name originates from the founding 19 members. The current members are painters, collage artists, bookmakers, printmakers and sculptors. Although the group often works independently, they also meeting regularly at a member's studio for workshops and group critiques, and frequently join in outside functions and activities as a group. Their latest excursion included a group trip to The Paper Connection for a lecture/demonstration and participation in a wholesale paper purchase.
The...
Jul 13, 2015

Outside the Box Festival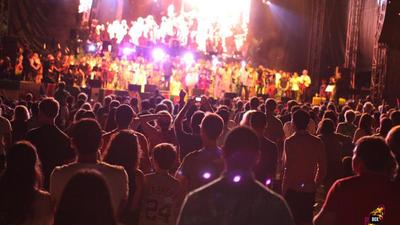 Tomorrow the much-anticipated Outside the Box festival begins. Performances including Guster, New Politics, and contestants from The Voice are just the beginning. See dance performances, engage in lectures and participate in hands-on art activities. The best part? It's all free! The complete schedule is below. Click on the image to enlarge it. Fore more information visit the Outside the Box website. 
  ...
Jul 2, 2015

Wind, Waves & Light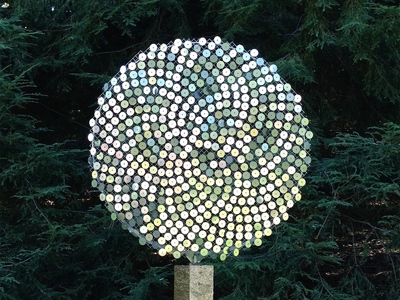 by Celina Colby
The Coastal Maine Botanical Gardens in Boothbay, ME, feature 248 acres including a mile of coastline. The grounds are lush with gardens, walking paths, and serene natural spaces. And until October 12, the gardens will also feature the sculptural work of George Sherwood.
Wind, Waves & Light couldn't be a more accurate name for Sherwood's solo exhibition. Not only does it reflect the hypnotizing kinetic sculptures Sherwood is known for, but also the rambling landscape and natural wonders the Gardens have to offer. Sherwood's work is inspired by nature, reflecting the swooping motion of a flock of birds, the uniform weaving of a school of fish, and the shimmering reflection of light on water. He uses stainless steal to reflect color and light as the sculptures move. The exhibit includes five monumental pieces previously shown in the Hudson...
Jul 1, 2015

An Interview with Harold Feinstein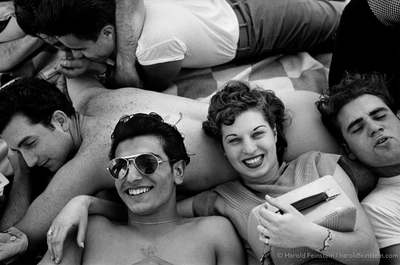 by Debbie Hagan
On June 20, Harold Feinstein, known for his iconic photographs of Coney Island, passed away in his home in Merrimac, MA, at the age of 84. He began shooting photographs when he was just fifteen. By the time he turned nineteen, Edward Steichen was purchasing his work for the Museum of Modern Art. Feinstein's remarkable 69-year career earned him numerous honors, including the Griffin Museum's Living Legend award and a 200-page monograph published by Panopticon Gallery.
Four years ago, on September 24, 2011, I was lucky enough to sit down with Harold and his wife Judith and talk about Feinstein's life and photography. He was a warm, generous, insightful and funny man, and those who had the pleasure to meet him will greatly miss him.
Debbie Hagan: Harold, I want to talk about your being a documentary...
Jun 22, 2015

Gordon Parks: Escaping the "Mecca of Bigotry"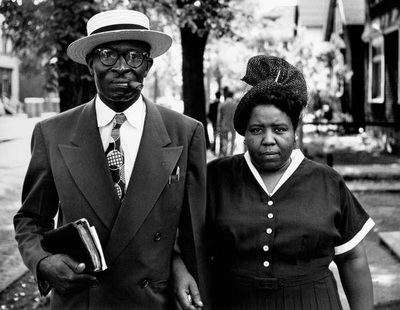 by Anna Buckley
At the age of fifteen, Gordon Parks left his hometown of Fort Scott, Kansas. When he returned 23 years later, to photograph the impact of school segregation for LIFE, all but one of his elementary school classmates remained. Thus began Parks' journey to chart the 11 courses of his former friends' lives, like veins of a river delta fanning out from the place which Parks called "the mecca of bigotry."
Gordon Parks: Back to Fort Scott is showing at the Museum of Fine Arts until September 13. The images were largely unknown prior to curator Karen Haas' efforts to create an exhibition. For reasons still unknown the images were never published.
When walking into the exhibit nestled within the Americas Wing, what strikes the viewer first is the intimacy: the closeness of the space, the familiarity created by the frontal, inquisitive angles Parks chose,...
Jun 18, 2015

Luxuria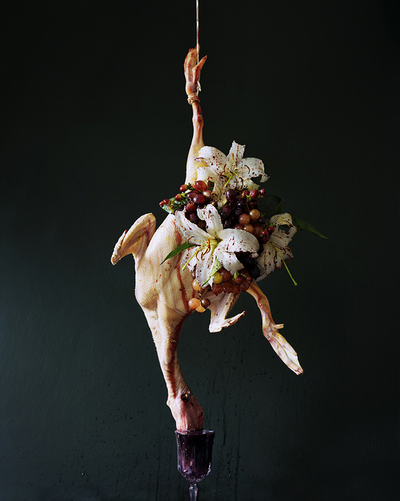 by Celina Colby
Tara Sellios's exhibition Luxuria at Gallery Kayafas is not for the faint of heart. The collection of watercolors, photographs, and installation cannot be simply viewed, it must be digested, experienced. At Art New England we've been following Tara since she debuted on the cover of our November/December 2011 issue. She was also named one of our seven photographers to watch. Four years later and we're still watching.
Since graduating from the Art Institute of Boston in 2010, Sellios has been lauded for her complex and stirring juxtapositions of life and death. Working in large-format photography as well as watercolor, she stages elaborate still lives on the themes of excess and self indulgence, a play on the seven deadly sins. In her artist's statement she says of her work, "Through these images, I aspire to make apparent...
Jun 11, 2015

CREATE Boston Keeps Getting Better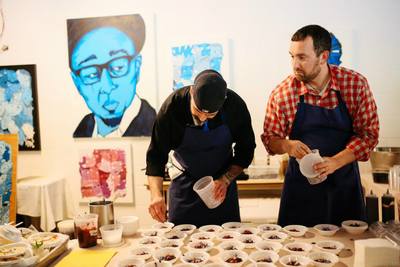 by Celina Colby
The line for CREATE Boston runs out the door and down the block. Hundreds of people are desperate to get in to the hottest collaborative event of the summer. Inside looks something like an urban gallery crossed with a gourmet restaurant. Six booths are set up around the concrete exhibition space. Each area features a collection of artwork and then food and drink inspired by the series. Guests float from table to table holding tiny mixed drinks and sampling fare. Artists talk to fans about their work while offering the best price on the displayed pieces. Light beats waft from the DJ booth. The result is an event so hip the building should be wearing aviators.
In one corner giant wooden buffalo heads by the !ND!V!DUALS are mounted on a wall. A group of chefs from Asta stand in front slicing up a pig's...
May 13, 2015

From the Ground Up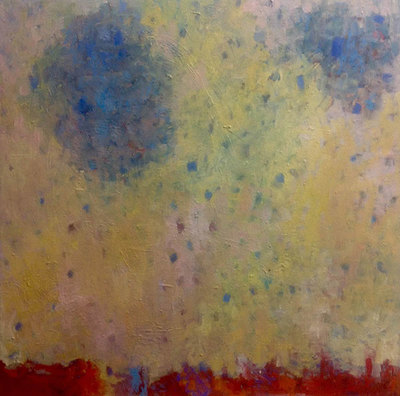 by Debbie Hagan
The mind travels easily, meditatively through Judith Brassard Brown's mixed media paintings on exhibit now and through the end of May at Kingston Gallery in SoWa. As with Dreams of Tuscania, one navigates easily into and around the lyrical curves, textured spaces and warm, rich colors. The paintings read as landscapes with many scenes filled with dusty-yellow skies, green orchards, fields of hay and dirt roads reaching over the horizon. The titles suggest Tuscany, but the scenes could be anywhere: Provence or no place in particular. They're the ethereal places we imagine when we shut our eyes in search of the romantic, pastoral ideal.
There's something far more complex going...
May 1, 2015

Whole (in part)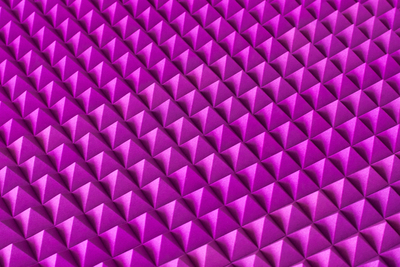 by Debbie Hagan
A couple of years back, when I first met Christina Zwart, she had just completed a wall of horseshoe crabs at the Cambridge Art Association. I'm not sure exactly how she did it, but she gathered hundreds of horseshoe crab shells, spread them in a small pool on the gallery floor and attached them to the wall so they appeared to be crawling up it in mass.
What struck me immediately was this artist's inventiveness and her ability to see patterns, textures and dimensions in repetition. As an installation artist, Zwart enjoys being playful while simultaneously relaying powerful social messages.
On all these fronts, Zwart's current exhibit at Boston Sculptors Gallery does not disappoint. The showcase piece KinetiCairo, is made up of 4,000 hot pink, kinetic sand pyramids that rest atop a wooden, parallelogram-shaped raised platform. You may wonder,...
May 1, 2015

Making a Splash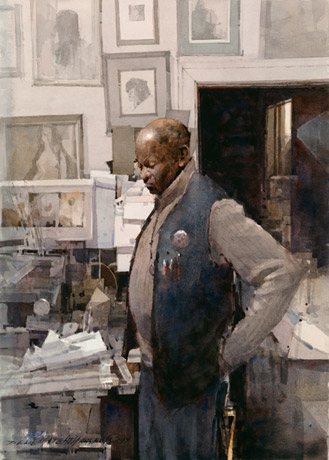 by Celina Colby
Beyond the brick lined streets of Providence is one of the premiere watercolor exhibits in the world. May 9 through June 14, the Rhode Island Watercolor Society will host the American Watercolor Society's 148th Annual International Exhibition. Held in Pawtucket, the exhibition celebrates paintings from the top watercolorists around the world. Breaking the boundaries of what we know as watercolor, the event features everything from vibrant cityscapes and peaceful landscapes to intimate portraits.
The exhibit was juried by a panel of world renowned artists including Kathleen Conover, Leslie Frontz and Bill Rogers to name a few. The forty works selected for the show will be on view and for sale at the Rhode Island Watercolor Society's gallery. A traveling show, the watercolors are coming to Rhode Island from New York where the Salmagundi Club displayed them.
To get the VIP experience, join the Rhode Island Watercolor Society for the exhibit's...
Apr 10, 2015

Needles & Opium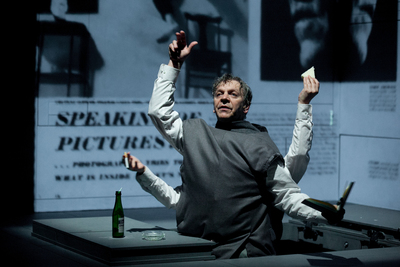 by Celina Colby
Marc Labrèche stands suspended in the air 20 feet above Emerson's Cutler Majestic stage. His face is illuminated from below casting an ominous shadow across his brow. A background of cosmic dust frames him. The mournful croons of Miles Davis's trumpet echo through the theater. Labrèche opens his mouth and with a thick French accent transforms into the famous French poet Jean Cocteau: "New York is a city that never sits down and thinks. A city that never lays down and dreams."
So sets the scene for the groundbreaking production of Needles and Opium, the brainchild of playwright and director Robert Lepage. Originally performed in the '90s, the production has been completely re-imagined for its contemporary revival. The hypnotic performance follows three intertwined story lines. In 1949 Miles Davis traveled to Paris where he met and fell...
Apr 2, 2015

Clara Wainwright: Learning From Animals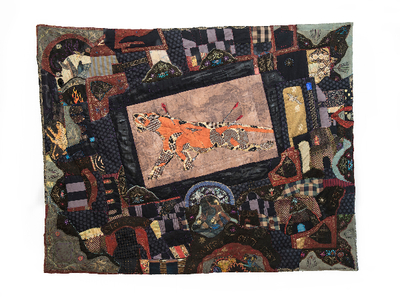 by Debbie Hagan
Only a few days remain to see Clara Wainwright's quilts in her extraordinary exhibit Learning From Animals now at Gallery Kayafas. The word "quilt" almost feels like as a misnomer, conjuring memories of scooting under grandma's fabric-scrap blankets. Seeing Wainwright's work, though, one abandons such thoughts. While the artist's combination of fine stitches, textures, painting on fabric and three-dimensional applications erases notions of craft and function, it's the artist's overall vision and ingenuity, combined with playfulness, that leave viewers ultimately breathless. Collage, fiber art or painting with fabric might be better descriptors.
Mending Syria, 2014 is made from an old felted and embroidered wall hanging, containing some Arabic writing. Most of the works in this exhibit, as illustrated here, are made from old bits...
Mar 4, 2015

Maggi Brown: Stealing Color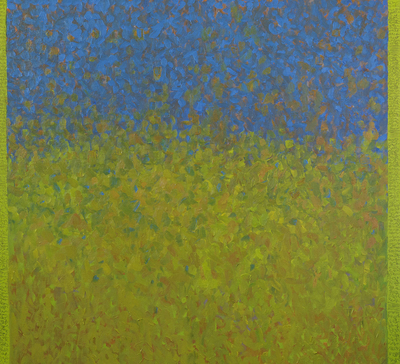 by Debbie Hagan
Why did the blue/black (or white/gold) dress take over all conversations last week? This reminds me of the power that color has over our lives and the strong impact they have on our emotions, our memories and the way we read the world around us. For instance, last week I visited Carney Gallery to see Maggi Brown's exhibit Stealing Color, and within seconds of stepping into the gallery an old song from childhood played in my head: red and yellow and pink and green, purple and orange and blue, I can sing a rainbow… sing a rainbow too.
It's odd, because I hadn't thought of that song in decades. Yet, something deep within my brain conjured that song. Yes, it's obvious that Maggi Brown has more or less created a rainbow of colors in this exhibit. The colors run through the spectrum, dark to light, within the eleven display...
Mar 2, 2015

Second Selves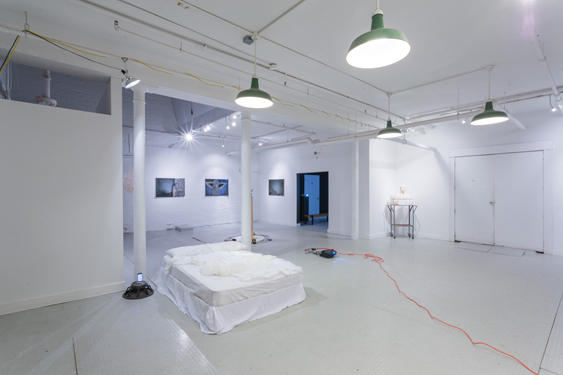 by Celina Colby
Walking down the street, three people scroll through their Facebook feeds. One of them is stalking her ex's new girlfriend, and another is uploading a picture of the party he went to last night. On the train two friends tweet at each other from seats across the aisle and a teenage girl cries while reading a breakup text. Our technology has gone beyond being useful to being a part of us—a curated reflection of who we are. In the exhibit Second Selves at the Distillery Gallery, curator Alexis Anais Avedisian brings together six artists who are trying to reconcile their public and private selves.
The first thing that greets the viewer in the clean, white space is a bed. This is Avedisian's own piece. The mattress is covered with white sheets and a lace blanket. It's rumpled in an intimate way as though the owner just rolled out. On the bed there's an iPhone. Avedisian encourages visitors to lie down on the bed and scroll through the phone. On it is a lengthy...
Feb 23, 2015

Nepal 1975-2011: Kevin Bubriski Photographs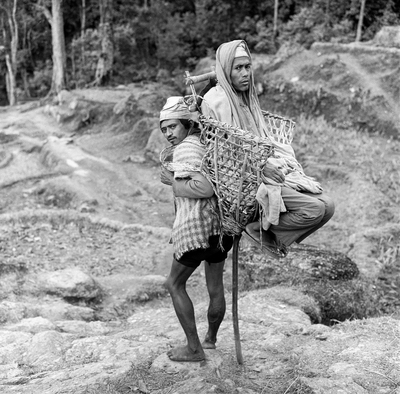 by Bret Chenkin
One could argue that the age of ethnographic photography is over. That putative golden age when European explorers and adventurers went forth to unknown regions—risking life and limb in deserts, ice fields or jungles—seeking the strange and undiscovered peoples of these lands, and collecting their artifacts and images for both research and to share with a curious public back home. That is not to say that such adventurers do not still forge on into remote sectors of our ever shrinking planet and photograph elusive native groups, but this is a trickle compared to what happened a century or more ago. The death knell was not only political sensitivity, but the fact that many folk are now aware of and empowered with technology. Often, when they are snapped at, they snap back. However, as long as there are skilled photographers such as Kevin Bubriski,...
Feb 20, 2015

Yun-Fei Ji: Migrants, Ghosts and the Dam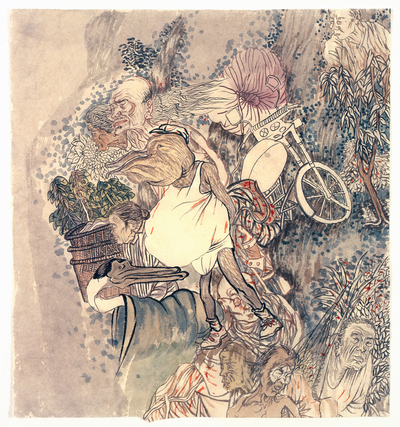 by Jenny Miller Sechler
Chinese artist Yun-Fei Ji is at once traditional and transgressive. At first glance, his intimate, detailed paintings and scrolls are soft and peaceful, in the style of Chinese landscape paintings. However, the images in his work include monsters, starving animals, skeletons and flooded landscapes full of upturned cars and uprooted trees. The subjects challenge the viewer. Ji's use of traditional art forms challenges his native country's policies, which discarded its artistic traditions after the rise of Communism. "I was drawn to using this abandoned art form and working on the ruin as a subject," says Ji. "They fit together somehow."
Through March 8, the University of Massachusetts Museum of Contemporary Art, at Amherst, presents "Yun-Fei Ji: Migrants, Ghosts, and the Dam," a small but satisfying...
Feb 5, 2015

Color & Brevity: Tracey Helgeson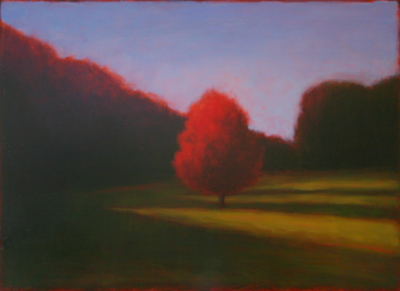 by Anthony Merino
Brevity breeds meaning. In austere images, what details are included become significant. American landscape painters like William Merritt Chase, Edward Hopper and Richard Diebenkorn evoked complex emotional narratives with minimal details. Tracey Helgeson continues this tradition through her economic landscapes, displayed at Harrison Gallery in Williamstown, Massachusetts.
The artist exhibited two groups of landscapes; those with buildings and those without. Both trigger a sense of melancholia in the audience. An aura of isolation permeates the works with buildings. In a few pieces like Flat Road with Farm and Flash of Pink, the artist uses scale and placement to create a narrative of separation. Both works depict a small house on the periphery of the picture, which are overwhelmed by the vast landscapes that surround them....
Jan 30, 2015

Felix Lembersky: Soviet Form, Jewish Context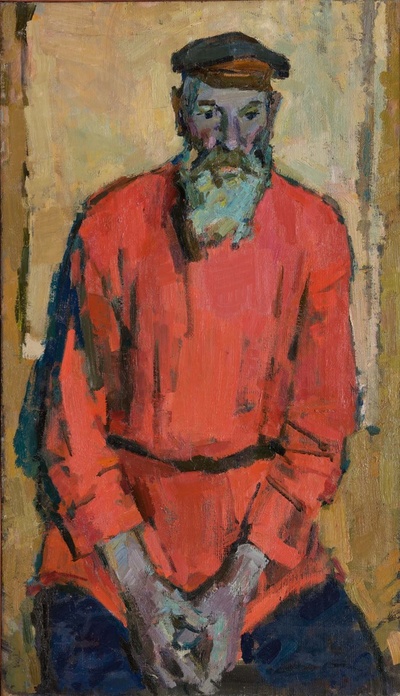 by Jenny Miller Sechler
On view now at the Yiddish Book Center, in Amherst, MA, is an exhibit Felix Lembersky: Soviet Form, Jewish Context, featuring paintings and drawings by the important but long-overlooked Soviet-era artist Felix Lembersky. The exhibit will be up through March 2015.
The Russian painter Felix Lembersky is an artist of survival. Born in 1913, his work documents war, genocide and repression, as well as an artistic vision that refused to follow the dictates of Soviet Russia. His work speaks to his direct experience: Lembersky was wounded in defensive operations outside Leningrad, presented his thesis during the Siege of Leningrad in 1941, and lost both parents to the Holocaust. The current exhibit of Lembersky's work at the Yiddish Book Center in Hadley—Felix Lembersky: Soviet Form, Jewish Context—present...
Jan 28, 2015

Song of the Sea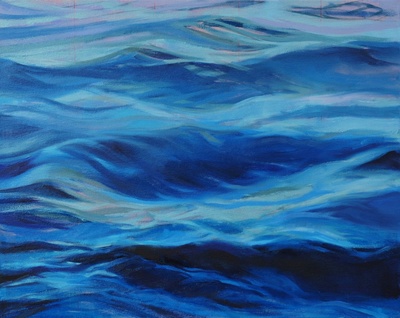 by Celina Colby
The sea has been an inspiration to artists for hundreds of years, from early Egyptian paintings of water as a source of life to JMW Turner's tumultuous depictions of the stormy ocean. But Lisa Knox of the 249 A Street Artists Cooperative in the Fort Point area of Boston is celebrating the sea in a whole new way. On January 11 at FP3 Gallery, Knox collaborated with singer/songwriter Carrie Erving on an afternoon of music and art focusing on the beauty, power and mystery of the sea.
Knox works from preparatory photographs of the ocean to create her intimate portraits of the water. Using a variety of shades of blue she layers light and dark expertly with each crashing wave. The works vary from very close-up of a particular wave to a more...
Jan 26, 2015

Artist Textiles: Picasso to Warhol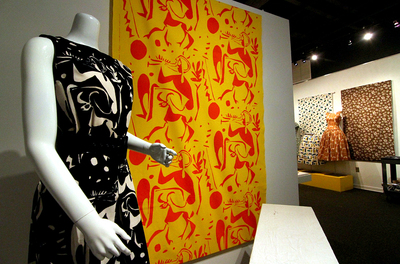 by Frances J. Folsom
The American History Textile Museum in Lowell is the ideal setting for Artist Textiles: Picasso to Warhol (on view through March 29). The museum is housed in a 19th century building that was the Kitson Machine Shop, a textile mill that prepped cotton.
Why Lowell? In 1821 Boston businessmen Nathan Appleton, Patrick Jackson and Amos and Abbott Lawrence founded the Merrimac Manufacturing Company building mills to produce textiles, warehouses for storing them and a railroad for shipping and receiving. They brought in engineers to build canals for harnessing the power of the Merrimac and Concord Rivers and Pawtucket Falls.
Their call for workers went out to the surrounding farmlands and as far away as Europe. Hundreds of workers, mostly immigrants, signed up to work in the mills. The Merrimac Manufacturing Company built houses, churches,...
Jan 23, 2015

And the Gold Star Goes to…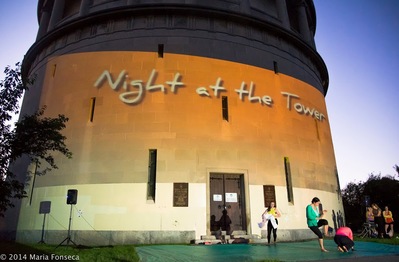 by Celina Colby
The staff here at Art New England doesn't just report on the arts, we're deeply involved in them as well. We're happy to announce that Merli V Guerra, our magazine's production manager, has been recognized for her astounding artistic contribution to the town of Arlington, MA.
Together Guerra and Kimberleigh A. Holman founded Luminarium Dance Company as a new outlet for performing arts. The pair envisioned innovative performers using music, dance and light to create completely unique presentations. This past fall Guerra decided to bring their work from the stage to the street.
With the help of a Massachusetts LCC grant and a gift from the Bob Jolly Charitable Trust, Luminarium turned Arlington's Grecian-style...
Jan 16, 2015

Boston Globe Revamps Living/Arts Section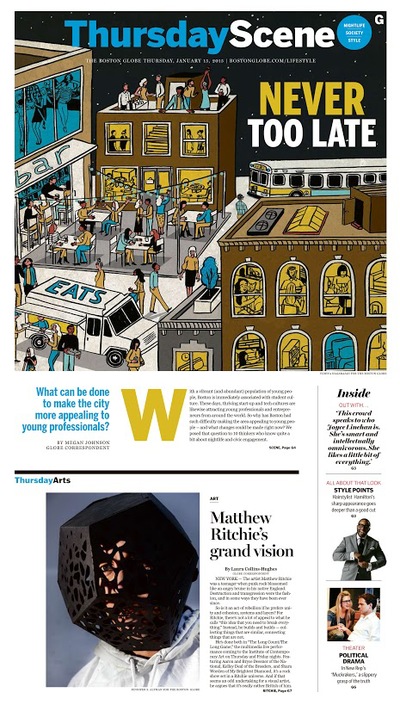 by Celina Colby
The Boston Globe has given their Living/Arts section a makeover. Each day will now have a completely new design in a bigger, bolder daily broadsheet format with a host of new stories. The sections revolve around daily themes including MondayFamily, TuesdayStories, WednesdayFood, ThursdayScene, Weekend, and SaturdayLife.
A strong interest in the lifestyle and arts content of the newspaper spurred the Globe to make these changes around those subjects. Deputy Managing Editor for Features Janice Page said, "Readers of the Globe have a great appreciation for arts and culture and a keen interest in the many stories that this region has to tell. With the latest redesign of the Living/Arts section we have an even broader canvas on which to display those stories, engage people in new ways,...
Jan 14, 2015

2015 Artist Residencies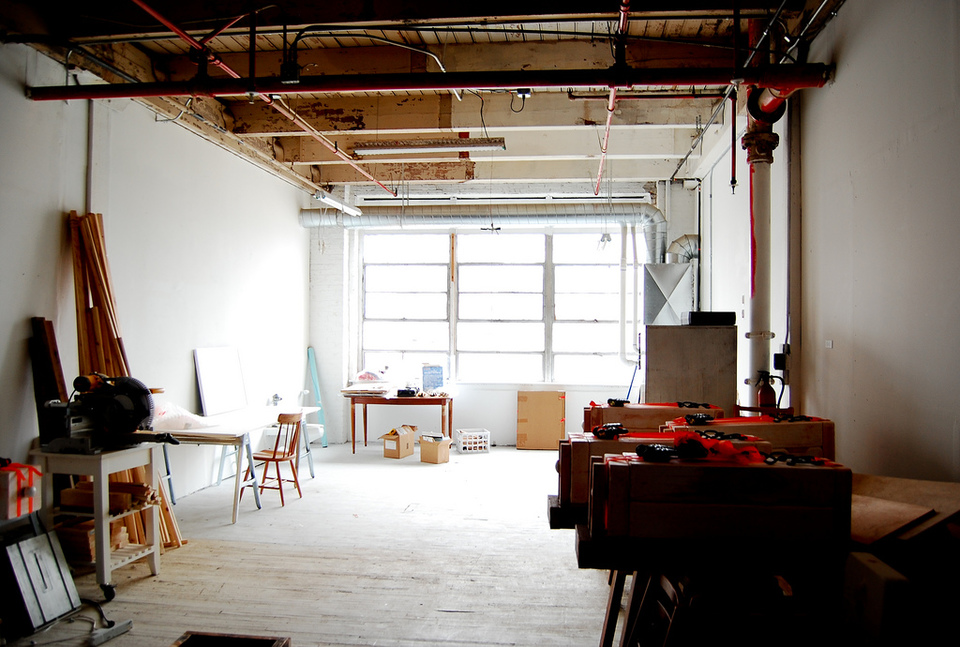 Compiled by Celina Colby.
Residencies provide opportunities to every kind of artist, enabling them to escape their usual routines to reinvigorate and re-inspire their work. Whether they're looking for isolated settings for introspection or collaborative, critical settings for fresh input and new perspectives, residencies and workshops can help artists take their work to a new level. No two residencies are alike. New England is dotted throughout with artist enclaves – from Maine's shoreline to the hills of Vermont. Each residency offers its own unique accommodations, working environment and fields of study. Adventure-seeking artists can explore residencies across the country or even across the globe. With so many options, any artist seeking a creative, concentrated art experience this summer will surely find one that matches their needs.
Art New England has put together a dynamic list of local, national and international residencies for artists...
Jan 12, 2015

One Step Closer to Over the River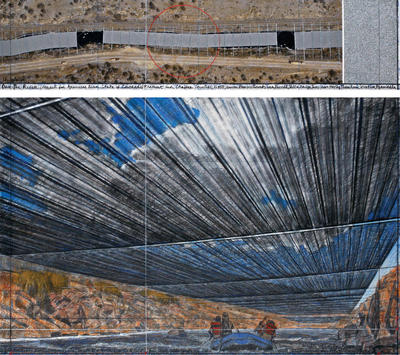 By Debbie Hagan
In following up on our January/February story, Christo: Rapt in Public, we've just learned that a federal district court judge has ruled in Christo's favor, pushing his project Over the River one step closer to reality. The judge ruled that the Bureau of Land Management did not act inappropriately in granting Christo and Jeanne-Claude (now deceased) permission to install their project along the Arkansas River.
Over the River has been on the artists' drawing table for more 24 years. In 1992, Christo and Jeanne-Claude walked along 89 rivers in the Rocky Mountains looking for just the right spot that would be accessible and have steep enough banks so they could install cables that would hold 1,000 sheets of pulverized...
Jan 9, 2015

Four Prolific Artists, One Creative Family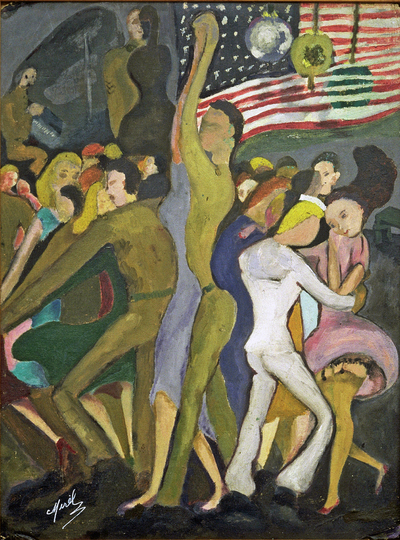 Although Mirana Comstock is a photographer, musician and writer, she never felt there was a spot for her in her artistic family. "When I was young I had trouble fitting into the visual arts side of the family because there wasn't any wall space," she says. Comstock isn't just referring to metaphorical space but to the actual limited hanging room in their home. With an artist mother, grandmother, and brother, wall space was expensive real estate. Recently closed at the Strand Theatre in Dorchester, MA, is an exhibit that's not just about art, but about family. Generations features four artists from the Bercovici clan, the family of the late Konrad Bercovici. Konrad was a Hollywood writer, and he and his wife, Naomi, lived like creative royalty, dividing their time between New York and Los Angeles. Their circle of friends included notables like Hemingway, Fitzgerald, Brancusi, Dreiser,...
Dec 15, 2014

A Dark Trip Into the Woods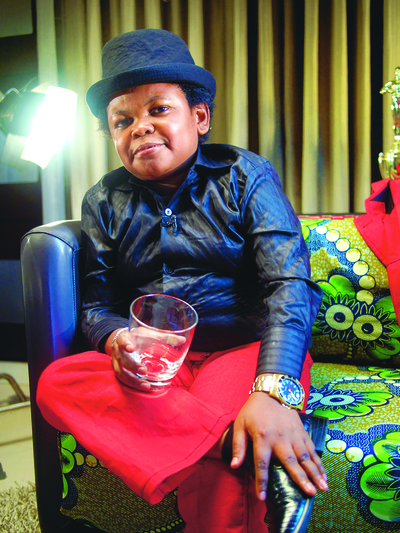 by Debra Cash
A child can easily get lost in the woods: Hollywood in Los Angeles, Bollywood in Mumbai and Nollywood in Lagos. These international centers of the commercial film industry are places of enchantment and aspiration. For the young people who enter these realms in pursuit of fame, they can turn into ominous settings that impose a constricted range of "authentic" childhood behavior and identity.
Video artist Candice Breitz is concerned with the social distortions of international consumer media culture and the way it plays out in visual imagination. Born in Johannesburg, trained in the United States, and based in Berlin since 2002, she is a global citizen. Trevor Smith, the Peabody Essex Museum's first contemporary art curator, tapped Breitz as the eighth artist to participate in its ambitious FreePort contemporary art initiative. Smith...
Dec 12, 2014

ARTcetera Reception at Art Basel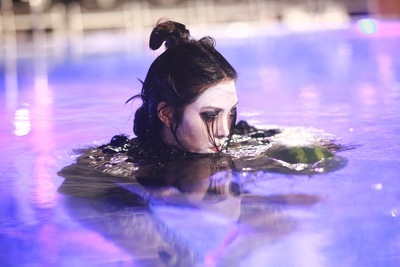 Last Friday guests gathered at the Ritz Carlton in Miami Beach for the reception of one of the most anticipated art events of the year: Art Basel. The reception was hosted by ARTcetera, AIDS Action's biennial art auction, and featured a performance by Autumn Ahn. Staged in the Ritz Carlton pool, the performance, called Untitled (Chamber), was inspired by the artists who founded ARTcetera thirty years ago. As a proud sponsor of ARTcetera, Art New England is excited to present photos from the event and to thank ARTcetera for a wonderful night. Stay tuned for more photos and Basel coverage on the ANE blog.
Nov 25, 2014

Purrrformance Piece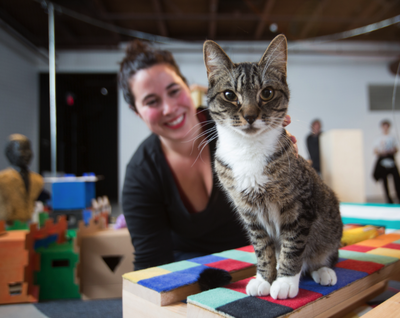 by Donna Fleischer
Rhonda Lieberman is breaking down barriers between art and humanitarianism with her Cats-in-Residence Program at Real Art Ways, Hartford, CT. Originally part of the greater exhibit The Cat Show at White Columns Gallery in New York, the Cats-in-Residence Program is part performance piece, part interactive exhibit and part cat adoption program.
For the latest iteration of the exhibit, rescue cats were carefully chosen from Connecticut Cat Connection and placed in a kitty playground, a large netted circle filled with food, toys and obstacle courses. Architects Gia Wolff, John Hartmann and Lauren Crahan designed the habitat. Other artists contributed sculptures on which the cats can play. The netting surrounding the structure is double bound to make climbing easier for the cats, and a variety of structures allow for additional exploration.
Viewers can stand...
Nov 21, 2014

A.B. Miner: Bring to Light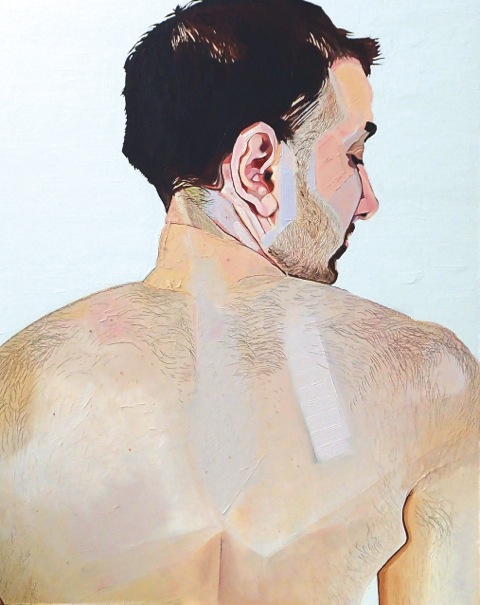 by Robert Moeller
There is a specific kind of uncertainty on display in A.B. Miner's paintings and drawings. In part, they stem from the exploration of a physical geography that is both fully mapped and stubbornly unknown. The work unfolds in curated episodes of confessional gestures that are meant to unveil what remains hidden or private. Where Miner starts is with the portrait of a small girl. He ends up is with a remarkable depiction of a diverse assortment of butterfly penises.
In between, and likely the most important here, is not only what Miner chooses to expose, but the ways in which the viewer might decide to approach the work. The artist's main subject here is the irascibility of gender, issues of turmoil and confusion, and ultimately contentment.
A distinctive narrative tracks through the exhibition, and it is a fraught with hard-won truths. Even in the case of the renderings of the butterfly genitalia, which Miner used to explore the varied...
Nov 19, 2014

Illuminus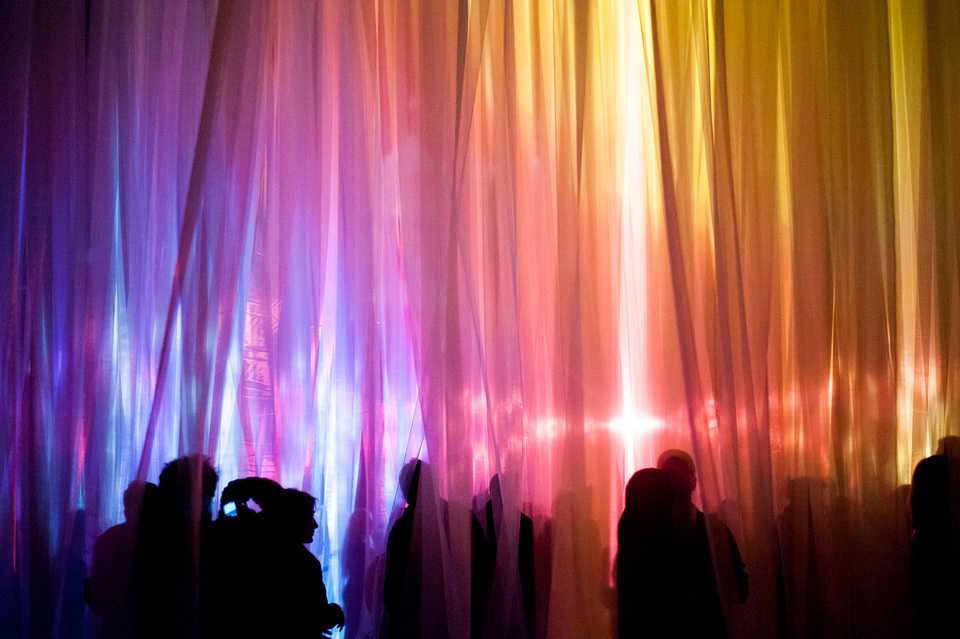 by Celina Colby
Bright lights and big ideas transformed the West End Street Railway Central Power Station and other buildings in the South End on a late October Saturday night. Boston's first Nuit Blanche festival, put on by the Dorchester-based production company Materials & Methods, was a rousing success with thousands of viewers coming out to the SOWA area. Projections, light installations, emersion environments and performances by almost 40 artists were on view.
The event was truly a community collaboration. Although Jeff Grantz, the founder of Materials & Methods, did much of the heavy lifting, the artistic undertaking would have been impossible without the help of others. Monetarily Grantz had almost 20 sponsors donating money, time and equipment to the project. Local curators recommended artists to be featured to help build the number of exhibits available. Even GTI Properties, which owns several of the Harrison Avenue buildings used...
Nov 10, 2014

Sin-ying Ho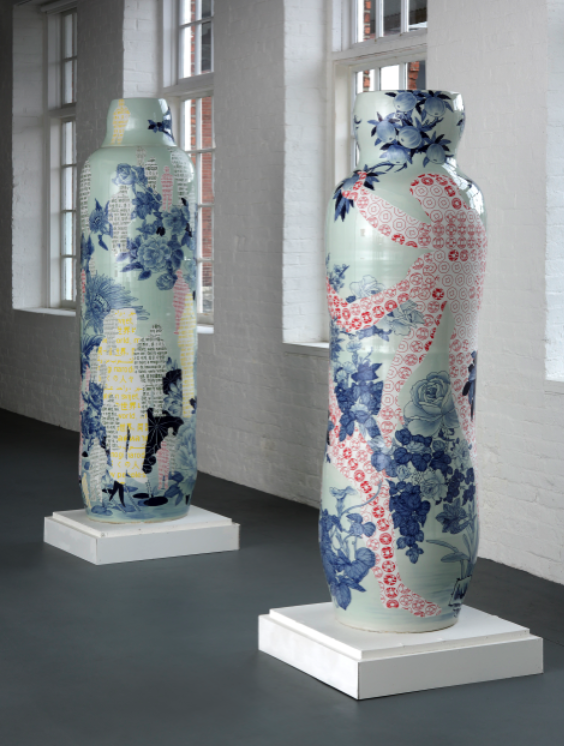 By Anthony Merino
Sin-ying Ho dissects the complexity of human identity in two semi-monumental vases: Temptation: Life of Goods No.1 and One World, Many Peoples No. 2 exhibited at Independent Art Projects, North Adams, MA. Across the surfaces of the two vases are human forms in silhouette floating amidst a field of flowers, mimicking traditional blue and white floral patterns found in traditional Chinese porcelain imports. Ho uses the silhouette device to suggest that humans are vessels and within them are their identities. Renaissance painter Titian's Fall of Man serves as the template for the figures on Ho's Temptation. Titian's painting depicts the moment Eve plucks the forbidden fruit from the Tree of Knowledge of Good and Evil. Within the silhouettes are designs inspired by Chinese coins: a circle with a square hole cut in its center. Each circle includes a corporate logo. In the end, Ho asserts that humans largely identify themselves by what they...
Nov 3, 2014

Ellis Boston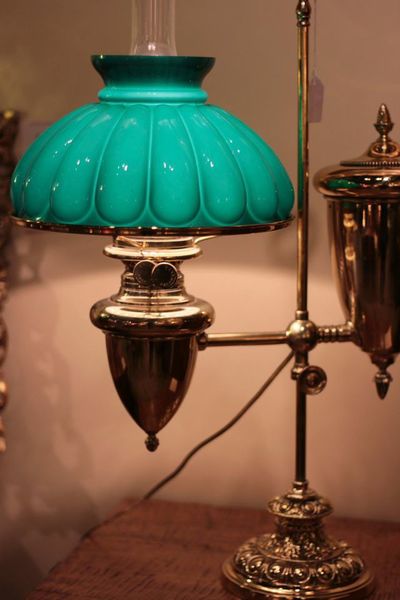 by Celina Colby
Stepping into the Cyclorama last weekend felt like stepping into a luxurious old home. Forty booths were decorated with an astounding quantity of ornate antiquities. Chandeliers sparkled from the ceiling and bookcases hugged the walls, filled with rare artifacts and old volumes. Friends and collectors sat in high-backed chairs discussing vintage Chanel bags and porcelain figurines. You might well have seen the same scene in any of the sophisticated historic homes on Beacon Hill.
For 49 years the Ellis Antiques show was held at the Castle at Park Plaza. In 2008 it closed due to budgeting problems and a great Boston tradition was lost. Tony Fusco of Fusco and Four, who was working on the Boston Antiques show at the time, suggested that Ellis merge with Boston Antiques, thus combining the best of both. A new tradition was born.
Oct 29, 2014

Franklin Evans: juddrules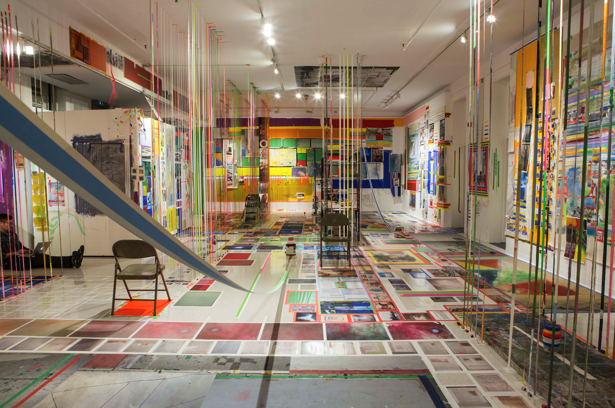 by Robert Moeller
Any combining, mixing, adding, diluting, exploiting, vulgarizing or popularizing of abstract art deprives art of its essence and depraves the artist's artistic consciousness. Art is free, but it is not a free-for-all. The one struggle in art is the struggle of artists against artists, of artist against artist, of the artist-as-artist within and against the artist-as-man, -animal or -vegetable. Artists who claim their artwork comes from nature, life, reality, earth or heaven, as "mirrors of the soul" or "reflections of conditions" or "instruments of the universe," who cook up "new images of man"—figures and "nature-in-abstraction"—pictures, are subjectively and objectively, rascals or rustics. - Donald Judd, American Dialog, Vol. 1-5
Donald Judd was an exquisite contrarian. Call him a minimalist and he'd say, no, he wasn't. To be fair, the term itself was widely rejected by artists working at this...
Oct 8, 2014

Reverb: New Art From Greece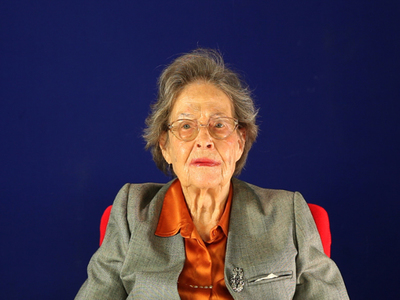 The Alzheimer-stricken Greek woman stares down from a large screen on the wall. Her personal narration is interspersed with flashed images: Mickey Mouse, Soviet Nazis, gunfire. Over the grandmother's muted words runs the sound of a newsreel, spewing information from a 1970s broadcast on Greek National Television. You can't follow both storylines. Loukia Alavanou's striking piece begs the question, which will you listen to?
Alavanou is one of nine Greek artists featured in the School of the Museum of Fine Arts show Reverb: New Art From Greece. The exhibit's goal is not to be an overview of contemporary Greek art but to reveal alternate perspectives of the many changes in the country. A new sense of urgency has infused into the artwork as a result of the social and political turmoil the Mediterranean country has experienced...
Sep 24, 2014

Canvas Fine Arts Opens Two New Exhibits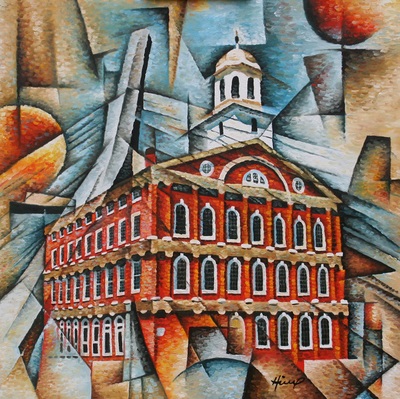 Boston City Hall has long had artwork spicing up its dreary walls, but on Wednesday, September 17, the first curated exhibit to grace the city council president's office opened. Suzanne Schultz of Canvas Fine Arts and Keith Whitmore of Masterpiece Fine Art Gallery curated the show to represent both Bill Linehan and Boston in a subtle yet relevant way.
Linehan represents the SoWa District, where many artists and galleries are located, including Canvas Fine Arts.
The orderly offices behind the brutalist façade of City Hall make for an unlikely oasis for the art in the exhibit. But there is something poetic about the way the pieces reflect the city council's mission.
Robert Hickox's piece Maelstrom is featured prominently in one of the seating...
Aug 19, 2014

Ragnar Kjartansson: The Visitors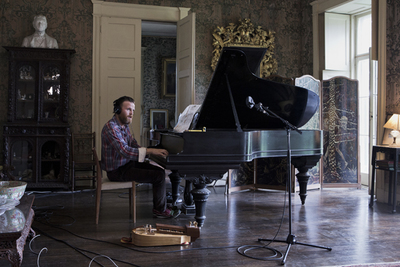 Ragnar Kjartansson: The Visitors
Institute of Contemporary Art (ICA) Boston, MA icaboston.org
Through November 2, 2014
"There are stars exploding...and there is nothing you can do." So goes one of the lines from Ragnar Kjartansson's video installation The Visitors, currently on view at the Institute of Contemporary Art in Boston. Sung over and over, this verse is a perfect expression of the urgent undercurrent that runs through this evocative work. The Visitors is simultaneously a sorrowful lament over the loss of time and place, and an ambitious endeavor to momentarily suspend the viewer's experience of either. In considering physical displacement and the search for community, the work explores concepts of geography and identity that increasingly characterize 21st-century...
Jul 1, 2014

Ann Chernow: Noir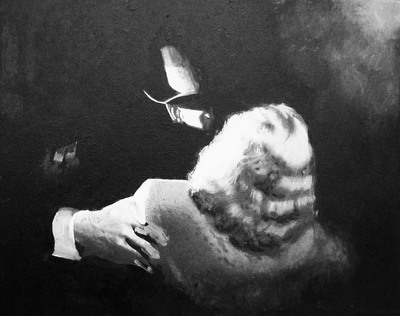 Ann Chernow: Noir Albert Merola Gallery Provincetown, MA Albertmerolagallery.com
June 6-24, 2014
From the darkness a beam of light falls on the mane of blond hair, setting it ablaze. Then it glances off a profile, picks up the tip of a cigarette, an aquiline profile. This is Ann Chernow's latest work and it is all inspired by film noir, the post-WWII Hollywood genre in which the action often takes place in darkness, in shadows, and where the themes of mystery, illicit rendezvous, and subterfuge play out.
Chernow's painting always has been woman-centered and often tinged with nostalgia, its images taken from old family photographs and magazines. Her latest work evinces a desire to go deeper into women's psyche to explore the private, darker side, the danger zones of passion, heartbreak, physical beauty and intrigue. She investigates above all the part that fate plays in the lives of both men and women. 
Jun 23, 2014

Energy Necklace at the Jackson Homestead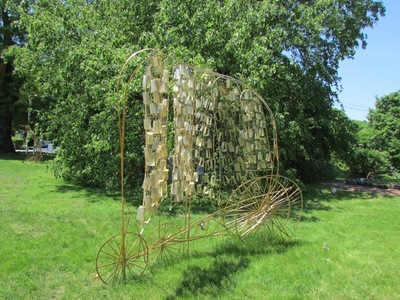 Energy Necklace at the Jackson Homestead
Historic Newton, 527 Washington Street, Newton, MA
April 3–July 18, 2014
Susan Israel, curator
www.EnergyNecklace.com; www.historicnewton.org  
Milan Klic; Acquisitions of Light, aluminum alloy, resin, steel, 9' x 12' x 4'; photo credit, Susan Israel
The debut of Energy Necklace at the Jackson Homestead and Museum is also the debut of a public sculpture exhibition for the distinctive institution itself. Cindy Stone, Jackson Homestead museum director, explains: "Once a stop on the Underground Railway, the Jackson Homestead sought to stop the exploitation of people just as the Energy Necklace seeks to curtail exploitation of the earth. They seemed like complementary...
Jun 10, 2014

Chaos Controlled: A Constructivist's Memoir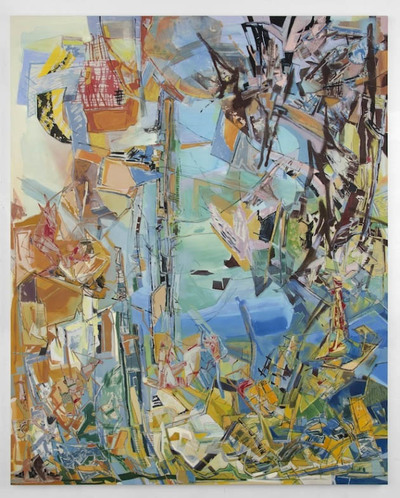 Chaos Controlled: A Constructivist's Memoir
Iva Gueorguieva Samsøn Projects www.samsonprojects.com/ April 18 – May 31, 2014
The Owl's Failure 2014, acrylic, hand painted collage, oil on canvas, 100 x 80 inches
Samsøn director and curator Camilø Alvårez first met Bulgaria-born painter Iva Gueorguieva back in 2005 after presenting a lecture at the Skowhegan School in Maine. One of the things that must have drawn him to her work is the fact that Gueorguieva is a collector of images: not technically, perhaps, but rather in the way her work resonates with, and riffs upon, the very distinct visual narratives offered up by artists like Picasso, Dubuffet, and the arid landscapes of Pollock's drip paintings. Formally speaking, the strongest historical connections date back to Constructivism and a host of Russian painters and sculptors. Yet direct links to the past,...
©2016 Art New England, All Rights Reserved
Designed and Developed By: T. Montgomery