ANE Portfolio Posts
Aug 27, 2013

Found Redux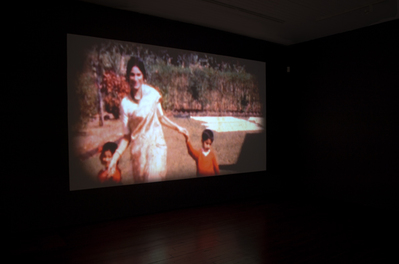 by Bansie Vasvani The current exhibition continuing through August 23rd at the Talwar Gallery, New York, entitled Found, features the work of Indian and Sri Lankan artists Aishya Abraham, Muhanned Cader, and Srinivas Prasad. Grouped together for the first time for their use of found materials, these artists communicate in a language that speaks beyond the context of their immediate surroundings. Their visions converge in presentations appealing to universal feelings for time and history, and they stir a strong sense of nostalgia. Ayisha Abraham's grainy, amateur videos En Route or Of a Thousand Moons, 2011, gathered from discarded family archives, offer little in terms of actual documentation of time, place or history. Segments from various videos are presented in a seamless trajectory deliberately without reference to any specific tale or narrative. What emerges from these disparate montages of found footage is reference to irretrievable moments of bygone years—simple pleasures...
Feb 20, 2013

Paint Things: Beyond The Stretcher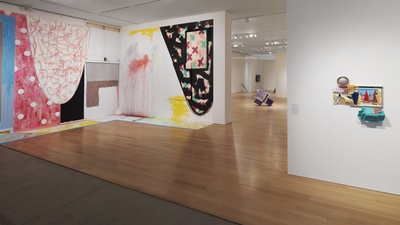 Through April 21, 2013 deCordova Sculpture Park and Museum Lincoln, MA
Like many intersections, the intersection of painting and sculpture can be approached via many avenues, recast in deliberate contemporary terms as an edgy departure from the canvas or perhaps more sensibly in an historical sense as an ongoing process of exploration. This, of course, ignores the broader human impulse simply to decorate and alter the shit out of anything they can get their hands on (not, we are reminded, a uniquely artistic urge). One needs only to recall (perhaps imprecisely) the original jarring colors of ancient Greek temples, or the elegant simplicity of the pyramids at Giza draped in white paint to remember the strength of this impulse. More formally, it would be easy enough to look back to the combines of Rauschenberg as a beginning of sorts. And just as quickly, in this path, an astute art historian would point you further back again in time.
Feb 11, 2013

The Profundity Of The Caravan Project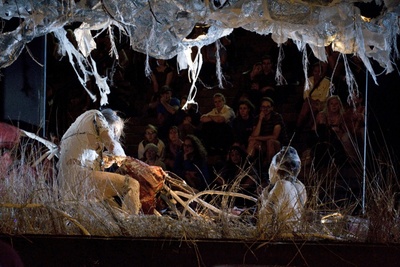 By Bansie Vasvani
Eikokoma, Caravan, courtesy MoMA, New York
For a first-time viewer, Eiko and Koma's slow moving yet highly sculpted performance piece entitled the Caravan Project, at the Agnes Gund Garden Lobby at MoMA, New York, was a treat. Staged beneath Tony Smith's canvas, Untitled (1962), and in front of Rodin's Monument to Balzac (1898), this free flowing "museum by delivery" installation carved out and held a distinct place amidst its distinguished company.
The Caravan Project is performed in and around a specifically modified trailer fitted for the setting. At MoMA, the internally lighted trailer resembled the warm interior of a bird's nest. Leaves, potato stems, and other organic detritus hung from the walls and lined the inner surface of the caravan that was open on all four sides for easy viewing. Then two somnambulant...
Sep 20, 2012

Defining Caribbean Crossroads of the World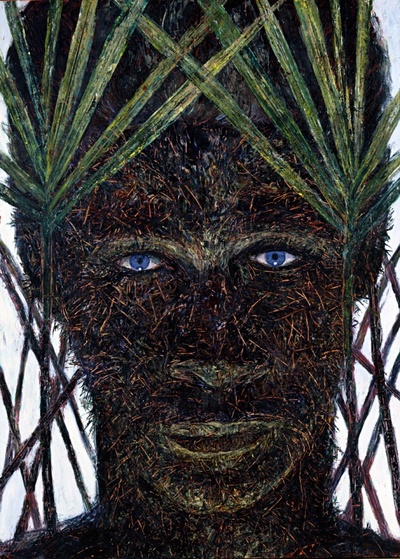 By Bansie Vasvani
Caribbean: Crossroads of the World, an expansive, multi-venue exhibition in New York at The Studio Museum in Harlem, the El Museo del Barrio, and the Queens Museum, dislodges the common perception of art from this region as derivative, inauthentic, and peripheral. This comprehensive representation of 500 works by 250 artists not only encompasses a vast geographical territory, but it also reveals the impact of African, Asian, European, and indigenous elements that prevailed through the years.
Dating from the Haitian Revolution of 1791 and extending to the present, the works selected by a team of nine scholars and curators—Gerald Alexis, Rocio Aranda-Alvarado, Deborah Cullen, Hitomi Iwasaki, Naima J. Keith, Yolanda Wood Pujols, Lowery Stokes Sims, and Edward J. Sullivan, led by Elvis Fuentes, curator for special projects at El Museo del Barrio—examine a broad range of themes in their strident effort to formulate an identity of their own. Drawing...
Jul 12, 2012

Duality and Contradiction in the Art of Alwar Balasubramaniam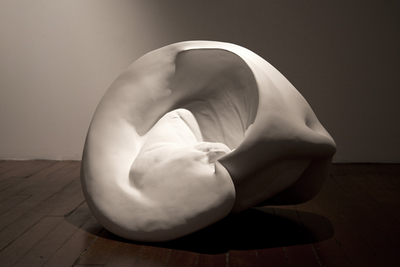 By Bansie Vasvani
Can authenticity be a yardstick for judging a work of art regardless of its ethnic or geographical origin? This question looms large as one walks into Alwar Balasubramaniam's solo exhibition at the Talwar Gallery in downtown Manhattan. We are confronted by a series of works that push us to understand and probe what is unseen.
Alwar Balasubramaniam, Unfold, 2012
Appropriately titled Nothing from my Hands, Bala's current exhibition continues to explore the theme of absence found in his previous works. In Link, a fishing hook attached to a length of string appears magically suspended in mid-air, tautly stretched across two adjacent walls. In order to create this illusion, the artist manipulates the wall surface from where the string emerges to make it seem as soft and pliable as fabric. At the other end, a magnet embedded in the wall attracts the hook...
©2017 Art New England, All Rights Reserved
Designed and Developed By: T. Montgomery