ANE Portfolio Posts
Aug 21, 2012

Interview: Susan Cross, Curator of Invisible Cities at MASS MoCA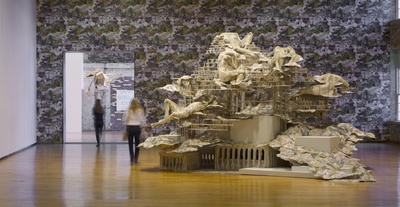 By Bonnie Barrett Stretch
As Curator of Visual Arts at MASS MoCA since 2006, Susan Cross has organized a string of major exhibitions, beginning with Spencer Finch: What Time Is It on the Sun? (May 2007–Spring 2008); Material World: Sculpture to Environment (April 2010–February 2011), presenting immersive site-specific installations by seven US and European artists; The Workers: Precarity/Invisibility/Mobility (May 2011–April 14, 2012), featuring nearly forty works in multiple media by a broad group of emerging and established international artists whose work addresses contemporary labor issues; and the current Invisible Cities, which opened April 15 and runs through February 4, 2013. During these six and a half years, Cross has commissioned numerous new works for MASS MoCA, and authored essays for exhibition catalogues and books for which she also served as editor.
Prior to MASS MoCA, Cross was a curator at the Solomon R. Guggenheim Museum, organizing exhibitions...
May 11, 2012

Interview: C. Ondine Chavoya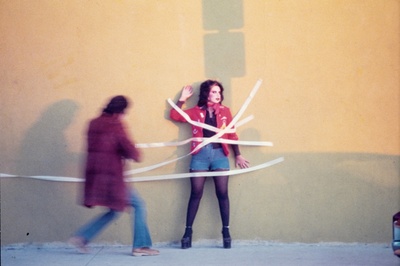 by Bonnie Barrett Stretch
C. Ondine Chavoya is Associate Professor of Art and Latino/a Studies at Williams College. He is co-curator with Rita Gonzalez, Associate Curator of Contemporary Art at LACMA, of the exhibition Asco: Elite of the Obscure, at Williams College Museum of Art, through July 29, 2012. I spoke with him when I visited the College to review the show for the March-April, 2012 issue of Art New England.
Asco, Instant Mural, 1974, color photograph by Harry Gamboa
BBS: Asco survived as a vibrant transgressive group from 1972 to 1987—a period of fifteen years. Why I haven't heard about it before?
Chavoya: That's an excellent question. I think for a long time, their work didn't seem to fit the narratives and paradigms we'd come to understand about conceptual art, political art,...
©2018 Art New England, All Rights Reserved
Designed and Developed By: T. Montgomery