ANE Portfolio Posts
Feb 23, 2015

Nepal 1975-2011: Kevin Bubriski Photographs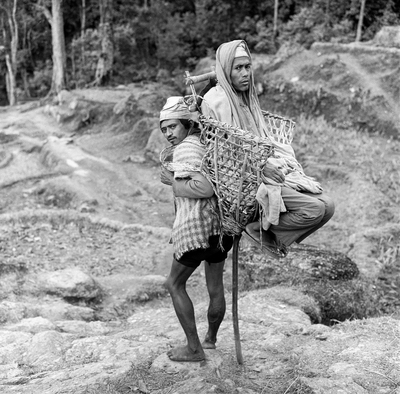 by Bret Chenkin
One could argue that the age of ethnographic photography is over. That putative golden age when European explorers and adventurers went forth to unknown regions—risking life and limb in deserts, ice fields or jungles—seeking the strange and undiscovered peoples of these lands, and collecting their artifacts and images for both research and to share with a curious public back home. That is not to say that such adventurers do not still forge on into remote sectors of our ever shrinking planet and photograph elusive native groups, but this is a trickle compared to what happened a century or more ago. The death knell was not only political sensitivity, but the fact that many folk are now aware of and empowered with technology. Often, when they are snapped at, they snap back. However, as long as there are skilled photographers such as Kevin Bubriski,...
Jan 7, 2014

Daisy Rockwell: The Topless Jihadi and Other Curious Birds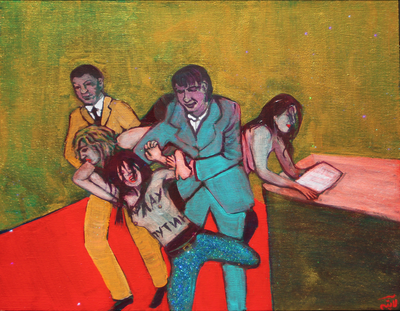 New Works by Daisy Rockwell Bennington Museum, Bennington, VT Closed December 30, 2013
By Bret Chenkin
Daisy Rockwell is primarily known as a scholar in East Asian studies, especially India. She has translated various works from the Hindi, composed reviews, and is currently at work on a novel. However, based on the prolific and quite colorful output exhibited at the Bennington Museum (although the voluminous amount of notes accompanying the show may indicate otherwise), one would have to argue that her real passion lies in painting. The show encompassed the entire hallway of the Regional Artists Gallery, with seven different subject groupings—all of which touch on feminist-socio-political themes, with no gloves on.
Rockwell's work is mostly intimate in scale and tonally and compositionally appears to pay homage to the Mughal/Rajasthan Schools of court painting from 17th to 18th centuries. This is certainly the case with the preponderance of pastels,...
©2018 Art New England, All Rights Reserved
Designed and Developed By: T. Montgomery