ANE Portfolio Posts
Jul 29, 2015

Learning the ABCs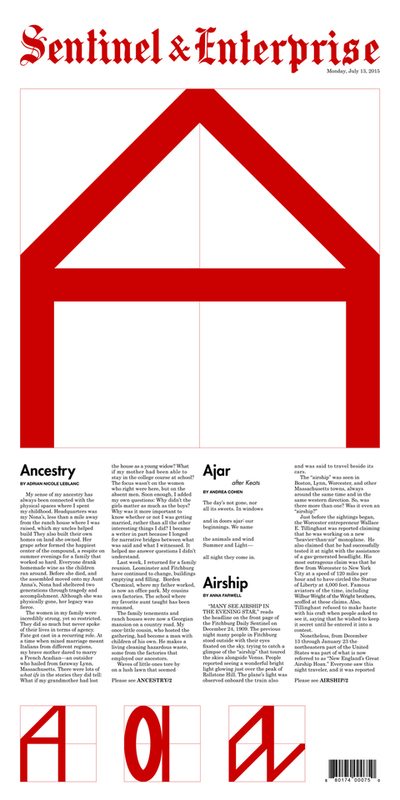 by Christina Wheeler 
For 26 days, the city of Fitchburg, Massachusetts, will bring public art and civic engagement together in an innovative way: by making a letter of the English alphabet the central focus of its newspaper's front page. The Fitchburg Art Museum, with the support of a National Endowment for the Arts 'Our Town' Grant, commissioned artist Anna Schuleit Haber to develop a project encouraging community involvement in the arts.
To achieve this goal, Schuleit Haber has partnered with 26 typographers from around the world and with a group of reporters that includes local high school and college students, writers, poets and citizens to create The Alphabet project, which is, according to Schuleit Haber, "a creative 'take-over' of the normal scope of the news."
During The Alphabet's run, which began July 13 and will conclude on August...
©2018 Art New England, All Rights Reserved
Designed and Developed By: T. Montgomery