ANE Portfolio Posts
Dec 5, 2013

Day 2 in Miami was a busy one for deCordova!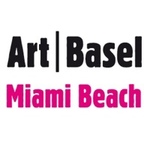 by  Dennis Kois
I spent some time previewing the main Basel fair, running around to prep an itinerary for a "walkaround" tour in the afternoon for a few of our patrons who are down this week. I was juggling looking for interesting work, trying to not get lost in the maze that is the exhibit halls (I heard one collector telling her friend that she likes to think of the Basel layout, with it's central layer of blue-chip galleries surrounded by aisles and aisles as the seven levels of hell...), talking to gallerists and chatting with the friends I ran into in the fair (Barbara and Jonathan Lee, Boston area collectors and all-around ecumenical arts supporters, Andrew Witkin from Barbara Krakow, Olga Viso, Director of the Walker Art Center, artist and Rappaport Prizewinner Orly Genger, and others I've forgotten already... it was a blur!).
All that is to say I was not exactly...
Dec 4, 2013

Dennis Kois: Art Basel Miami Beach 2013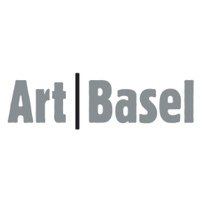 Left Boston this morning on the early AA flight down, which as always was packed to the gills with Boston collectors, museum folk, and artists, and we compared notes and itineraries as we waited to board. Saw Magda Campos-Pons buying coffee, and became jealous of the ability of Paul Ha, the Director of
MIT's List
, to sleep sitting up. He was still snoozing a few rows ahead of me as we touched down. That's a skill I need!   After adjusting to the glaring Miami sunshine (ahhhh! I'm melting!) I dropped off bags at the
Fontainebleau
, and snapped a quick pic of the pool terrace where
deCordova's
party (sponsored by Art New England and
Skinner
, thank you!) for all us New Englanders will be held Thursday night. Beautiful as ever- very Miami Beach! While sitting on the terrace catching up on emails, saw Susan Talbott, the Director...
Dec 7, 2012

Miami, day 3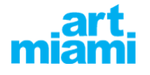 Last night was deCordova's reception at the Fontainebleau, and in the true Miami tradition we followed that with a 10pm dinner, followed by more cocktails!
The sunshine seems a bit much this morning. Despite the, ummm, over-revelry, it was a great party, thanks to Art New England and Freeman's Auctions, who underwrote it. The event was packed- I'm guessing 130 cycled in and out, with a solid 100+ there throughout. The deC staff here (thanks Nora, Lexi, and Lydia who was here under her own power!) were kept busy!
Name check... a small sampling of those who came to celebrate deCordova: Sharon Corwin (Director, Colby College Museum), artist Rachel Perry Welty, artist Orly Genger, Debbie Landau (Director of Madison Square Art) and her board president David Berliner, deC Board Chair Faith Parker...
Dec 6, 2012

Miami Beach, day 2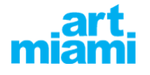 I spent the afternoon and early evening yesterday scanning the main fair and saying hello to a lot of familiar faces.
Along the way I chatted with Josee Bienvenu, who represents Julianne Swartz (her lovely show is currently up at deCordova) while Josee was looking at art in the main fair (her booth is at Pulse). I had an entertaining run-in with Michael Conforti from the Clark in Williamstown... Michael is like a full-time performance artist. Others air-kissed include Abigail Ross-Goodman (working hard as always), Mary Sabbatino (Director of Galerie Lelong), Susan Edwards (Director of Nashville's Frist-they have a really thoughtful family education center. If you haven't seen it check it out), deCordova Overseer and collector Beth Marcus and husband...
Dec 5, 2012

Miami here we come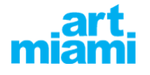 Enroute: Miami
Yes, it's that time again: ArtBasel Miami Beach, the annual artworld rite of air kisses, mojitos and age-inappropriate attire.
DeCordova is hosting our 4th-annual ArtBasel | Boston reception this year. We're expecting around 100 people tomorrow night for poolside cocktails and fun. Hope to see many of you there- including all the great New England gallerists and artists who are down, as well as our friends at Art New England and Freeman's Auctioneers, who have generously underwritten the reception.
Leaving rainy Boston and landing in sunny Miami is always uplifting. Unlike prior years, though, my AA flight this morning was not packed with the usual suspects—Boston collectors, gallerists, curators, and the like. Where is everyone?
Pic of the always...
©2018 Art New England, All Rights Reserved
Designed and Developed By: T. Montgomery