ANE Portfolio Posts
Sep 6, 2011

Exploring Olmsted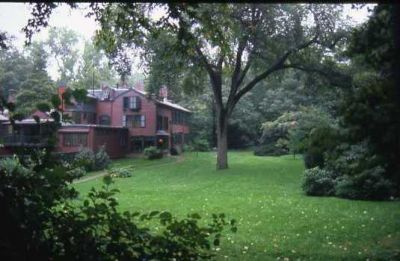 By Kathleen Morrison
It often seems, when you delve into a topic you did not know much about previously, that the subject of your interest is suddenly everywhere. That is the case this month with notable landscape artist Frederick Law Olmsted.
In this month's issue, we explored the Frederick Law Olmsted National Historic Site in Brookline, MA, and the renovations it is currently undergoing to provide a historically accurate backdrop to the exhibits displayed there.
Fairsted and View of Historic Olmsted Elm    Photo: Frederick Law Olmsted National Historic Site
Perhaps it is the fading days of summer, when everyone is keen to make the most of public parks before temperatures drop, but we really aren't the only ones who seem to have Olmsted on the brain.
One blogger,...
Jun 30, 2011

Local Artists Stage Secret Guerilla Art Show at the MFA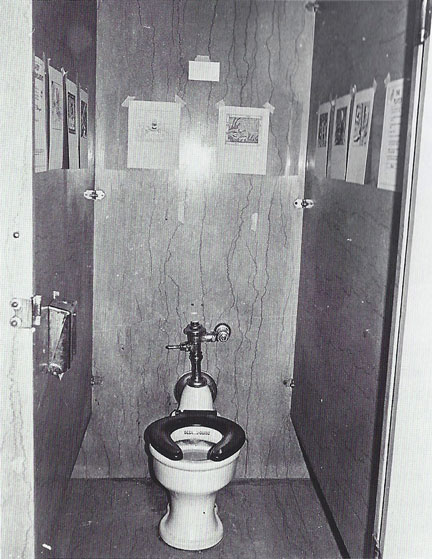 By Kathleen Morrison
Looking at art often takes you to a different place. You can almost smell the paint, feel the cool breeze...hear the toilets flushing?
That was the case earlier this month at the Museum of Fine Arts as a group of twenty-one contemporary artists held a guerilla art show in a pair of bathrooms at the MFA.
The event, held June 15 at 7 p.m., both recreated and honored a similar showing from forty years ago, when just six artists snuck in their paintings, drawings, and small sculptures under their coats to make a point about contemporary art in the MFA. They called their show, Flush With the Walls.
Image from the original bathroom show Flush With the Walls, in 1971. Photo courtesy of The New England Journal of Aesthetic Research
At the time, the newspaper Boston After Dark wrote that the show "point[ed] out that the men's room seems to be the only place in the Museum of Fine Arts that an exhibit by contemporary local artists can be seen."
Local...
Jun 9, 2011

DeCordova Joins Global Support for Ai Weiwei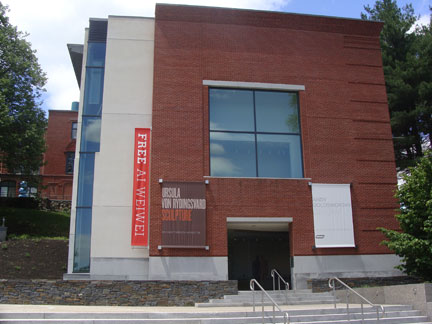 By Kathleen Morrison
Ai Weiwei may be most familiar to the general public as the artist behind the delicate yet industrial Beijing National Stadium, better known as the Bird's Nest, that glowing edifice that became to the world an icon for the 2008 Summer Olympic Games, but to the art community he is much more.
He is an activist, a visionary, and now, a prisoner in his own country.
Recently New England's DeCordova Sculpture Park and Museum joined the global movement calling for Ai's release. Following the example of other institutions such as the Tate Modern, DeCordova has hung on the building's façade a vibrant red banner with the words, "Free Ai Weiwei" emblazoned in white, and is providing informational materials to its guests. Director Dennis Kois has signed the Solomon R. Guggenheim Foundation's petition of over 100,000 names, some of them the biggest in the international art community, asking the Ministry of Culture of the People's Republic...
©2018 Art New England, All Rights Reserved
Designed and Developed By: T. Montgomery