ANE Portfolio Posts
Dec 3, 2013

Body and Soul: New International Ceramics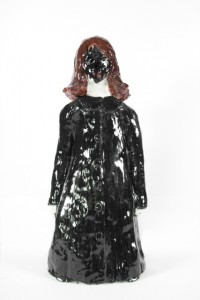 by Mary Bucci McCoy
Museum of Arts and Design (MAD)
New York, NY
Through March 2, 2014
Independent curator Wendy Tarlow Kaplan has had a dedicated career in the fine arts in Boston, with positions at the Museum of Fine Arts, the former Fogg Art Museum, Harvard University, as curator for the Art Complex Museum in Duxbury, and the Women's Studies Research Center at Brandeis. In the case of her latest curated exhibition, she has brought together diverse ceramic work from 24 artists in an international exhibition in New York. She examines contemporary figurative clay sculpture as a vehicle for social commentary, with topics including violence, identity, sexuality, and oppression. Nearly half of the artists are French; the remainder are from the United States, the United Kingdom and Scandinavia.
As a sculptural material clay is versatile: its possibilities include hand building, molds, fashioning on the potter's wheel; carving; and extrusion. Some...
Dec 13, 2012

Gregory Gillespie: Transfixed —Selected Work 1995–2000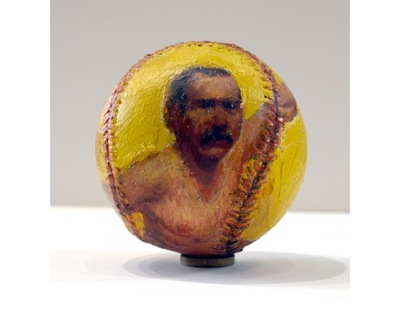 Gallery NAGA, Boston, MA www.gallerynaga.com Through December 15, 2012
By Mary Bucci McCoy
The late Western Massachusetts painter Gregory Gillespie came of age as a painter in the 1960s. Rejecting the dominant paradigms of that era, and choosing to live in western Massachusetts rather than New York, he pursued a deeply personal, introspective path through idiosyncratic and eclectic realism often pushed in magical and surreal directions. Yet he was hardly an outsider artist, and by the time he died by his own hand in 2000 at the age of sixty-four, he had long had a very successful career, with gallery representation in New York (including a stipend) and Boston, work in significant collections such as the Metropolitan Museum of Art and the Whitney Museum of American Art in New York, and numerous exhibitions including a retrospective at the Hirshhorn Museum in Washington, DC.
Gillespie's estate is now represented in Boston by Gallery NAGA, which is showing a broad...
©2018 Art New England, All Rights Reserved
Designed and Developed By: T. Montgomery