ANE Portfolio Posts
Dec 13, 2012

Endnotes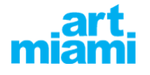 On the last day of the fair I ventured over to the Miami Art Museum to hear a talk. The museum, on West Flagler St, is housed in a somewhat run-down building designed by Philip Johnson and set in a area of the city that, on a Sunday morning at least, feels abandoned. The abandonment seems to extend to the people camped out on benches and wandering the cultural plaza beside the museum. Next year the museum is moving into fancy new quarters down on Key Biscayne Bay, right on the water. The new setting, I presume, more in line with art's growing intersection with the luxury trade and entertainment business. As one art-world insider said to me, "We are all just extras here...", and indeed that was the case. Traveling in air-conditioned comfort via taxis and shuttle buses you passed across the city fooled into thinking you were part of some pampered elite, even if just for a moment.
Party...
Dec 10, 2012

Best in Show.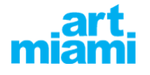 Perhaps because it was curated, "Untitled" stood out as the most cohesive of the fairs. Gone was the clutter and noise on display everywhere else. Set right out on the beach, the work here seemed more a conversation between friends than the shouting match that ensued elsewhere as dealers and their artists vied for attention.
Work by Franklin Evans
And Jim Richard
Plus...
Dec 9, 2012

The Miami Model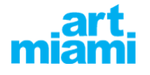 Dec 8, 2012

The Secondary Market, The Streets...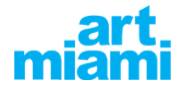 Dec 8, 2012

Sonia Almeida @ Simone Subal Gallery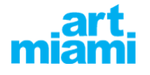 Dec 7, 2012

Trick or Treat?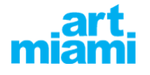 Short skirts, glamorous hotels, and shimmering pools the size of small lakes, this combined with stone-aged like internet speeds, a dizzying array of art to see, and a cocktail being handed to you every time you turn around is all part of the allure of Art Basel Miami. It is a cabana-based reality show set in a city where reality itself is swathed in gaudy pastels and accompanied by a thumping bass beat. The Convention Center where Basel is based, is an enormous, airplane hanger-like structure filled with dealer kiosks and it all feels money-serious. Hands are clasped, quiet smiles exchanged, and deals are done. Hard off a long, late night I stumbled into a hotel coffee shop this morning. 17 dollars later I had in hand two coffees, two medium, rather unremarkable coffees. Juxtaposed into an art world setting, my transaction was rather tame. Like I said, every thing here is money-serious. 
NADA,...
Dec 7, 2012

Miami, day 3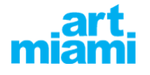 Last night was deCordova's reception at the Fontainebleau, and in the true Miami tradition we followed that with a 10pm dinner, followed by more cocktails!
The sunshine seems a bit much this morning. Despite the, ummm, over-revelry, it was a great party, thanks to Art New England and Freeman's Auctions, who underwrote it. The event was packed- I'm guessing 130 cycled in and out, with a solid 100+ there throughout. The deC staff here (thanks Nora, Lexi, and Lydia who was here under her own power!) were kept busy!
Name check... a small sampling of those who came to celebrate deCordova: Sharon Corwin (Director, Colby College Museum), artist Rachel Perry Welty, artist Orly Genger, Debbie Landau (Director of Madison Square Art) and her board president David Berliner, deC Board Chair Faith Parker...
Dec 6, 2012

Miami Beach, day 2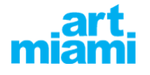 I spent the afternoon and early evening yesterday scanning the main fair and saying hello to a lot of familiar faces.
Along the way I chatted with Josee Bienvenu, who represents Julianne Swartz (her lovely show is currently up at deCordova) while Josee was looking at art in the main fair (her booth is at Pulse). I had an entertaining run-in with Michael Conforti from the Clark in Williamstown... Michael is like a full-time performance artist. Others air-kissed include Abigail Ross-Goodman (working hard as always), Mary Sabbatino (Director of Galerie Lelong), Susan Edwards (Director of Nashville's Frist-they have a really thoughtful family education center. If you haven't seen it check it out), deCordova Overseer and collector Beth Marcus and husband...
Dec 5, 2012

Miami here we come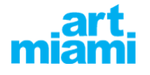 Enroute: Miami
Yes, it's that time again: ArtBasel Miami Beach, the annual artworld rite of air kisses, mojitos and age-inappropriate attire.
DeCordova is hosting our 4th-annual ArtBasel | Boston reception this year. We're expecting around 100 people tomorrow night for poolside cocktails and fun. Hope to see many of you there- including all the great New England gallerists and artists who are down, as well as our friends at Art New England and Freeman's Auctioneers, who have generously underwritten the reception.
Leaving rainy Boston and landing in sunny Miami is always uplifting. Unlike prior years, though, my AA flight this morning was not packed with the usual suspects—Boston collectors, gallerists, curators, and the like. Where is everyone?
Pic of the always...
Dec 3, 2012

Art New England in Miami this Week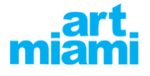 Art New England is off to Miami—visiting the venerable, blue-chip Miami Art Basel and the newest fairs—from which reports will be posted with some frequency on our blog. Once the fairs (and the parties!) are underway, we will have images of various exciting encounters via blog postings by Dennis Kois, the director of the deCordova Sculpture Park and Museum, and Robert Moeller, our website coordinator and writer. We hope we will see some of our many readers at the deCordova reception held at the Fontainebleau Hotel, or at Art Cetera to take place at the Ritz Carlton, and Aqua12 happening at the Aqua Hotel, on top of numerous other art-related events on Collins Avenue and elsewhere.
Art New England asks readers who are unable to make it to Miami to watch the blog for updates on activities of predictable and unpredictable sorts happening at the fairs.
...
©2018 Art New England, All Rights Reserved
Designed and Developed By: T. Montgomery