ANE Portfolio Posts
Jan 24, 2014

Some Thoughts About Deborah Grant: Christ You Know it Ain't Easy!!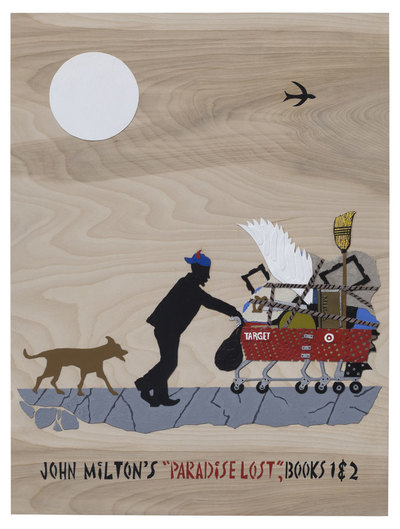 by Monroe Denton
Editor's Note: There are several national celebrations upcoming related to the content of this blog. African-American History Month is February 1-28; Women's History Month is March 1-31, and Yom Hashoah, Holocaust Remembrance Day, falls on April 27-28. Various Gay Pride rallies occur nationwide every spring.
Deborah Grant: Christ You Know it Ain't Easy!! January 25 – February 28, 2014                                                                                          Drawing Room, The Drawing Center, NY Opening Reception: Friday, January 24, 6–8pm  
Curated by Claire Gilman                                   ...
May 6, 2013

WILLIAM MATTHEW PRIOR "That's how the light gets in"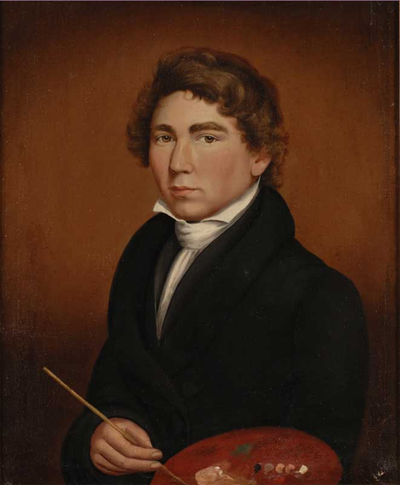 By Monroe Denton, New York
Artist and Visionary: William Matthew Prior Revealed American Folk Art Museum January 24-May 26, 2013
A special exhibition at the American Folk Art Museum introduced the wide-ranging career of a New England painter, born in Bath, Maine in 1806.  It opened almost exactly 140 years after his death in Boston.  The Fenimore Art Museum in Cooperstown, New York, which is the primary repository for Prior's works, had organized the show of almost forty Prior portraits (and two other works) plus a handful of works by his relatives, housepainters who turned their hands to images under his influence.  The lessons of history and contemporary art which the exhibition offered left at least this viewer excited beyond anticipation.
"There is a crack in everything/That's how the light gets in," Leonard Cohen sings over and over in my imagination.  I wonder:  is art the way that the light gets in?  It isn't the quality...
©2018 Art New England, All Rights Reserved
Designed and Developed By: T. Montgomery