ANE Portfolio Posts
Nov 13, 2012

Distributions and Reanimations: Report from dOCUMENTA (13)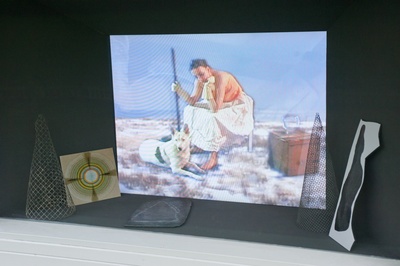 By Rebecca Uchill
During the closing week of dOCUMENTA (13), visitors found the following announcements posted throughout streets and transit stations: Documenta: An Art Exhibition in Kassel, Germany—as if any reminder were necessary in the context of an exhibition that had taken over the city center. Beneath that header, the posters went on to advertise less immediately evident engagements of the 2012 Documenta franchise further afield: And in Kabul. And in Cairo. And in Banff.
Joan Jonas, Reanimation, 2010–12. Photo: Nils Klinger.
dOCUMENTA (13) was widely distributed on many fronts. As advertised, the exhibition was simply expansive in its sheer geographic reach: for example, an associating series of seminars and an exhibition in Kabul ran through spring and summer of 2012, and an August retreat at Canada's Banff Center invited...
©2018 Art New England, All Rights Reserved
Designed and Developed By: T. Montgomery