ANE Portfolio Posts
Mar 11, 2014

Accumulation 2: The Lightning Speed of the Present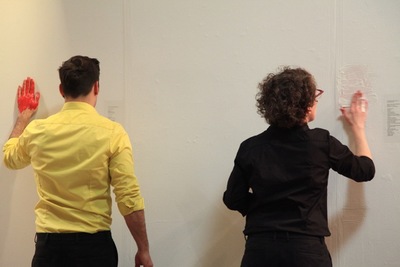 Márcio Carvalho and Shannon Cochrane
by Shawn Hill
Accumulation 2 The Lightning Speed of the Present 808 Gallery, Boston University Through March 30, 2014
As part of the challenging and experimental Lightning Speed of the Present exhibition at Boston University's 808 Gallery, local performance artist Sandrine Schaefer has staged a multi-week performance series called Accumulation. The concept is simple and open-ended: each week a new artist performs on Wednesday. Whatever they bring or use must be left behind for the next performance.
Effectively (as my friend and fellow habitual attendee Maggie Cavallo said at Week Three) it's like having a season pass to a concert series, only it's free and you have no idea what to expect from week to week. A clue to the goings-on...
May 31, 2012

International Encaustic upcoming in Provincetown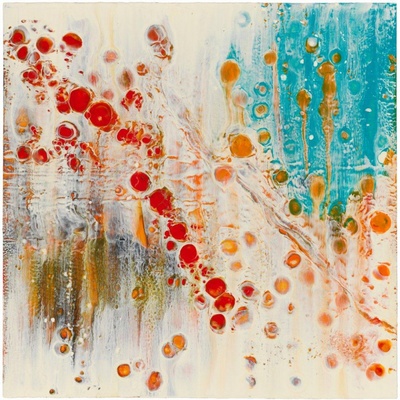 By Shawn Hill
The Sixth International Encaustic Conference takes place during the weekend of June 1–3 in Provincetown, Massachusetts. Conference founder and director, artist Joanne Mattera, has partnered with the Truro Center for the Arts at Castle Hill, working closely with their executive director, Cherie Mittenthal, in order to combine close knowledge of the Outer Cape with planning for what has become known informally as "Wax Week" in Provincetown.
 Lynn Basa, Riven, 2011.
With 250 conferees this year, the Conference has more than doubled its attendance since attracting just over 100 people in 2007. They've also moved from Beverly, on the north shore, to the Cape, which has allowed the conference...
©2018 Art New England, All Rights Reserved
Designed and Developed By: T. Montgomery