ANE Portfolio Posts
Sep 4, 2012

Andy Warhol: Vapor Trail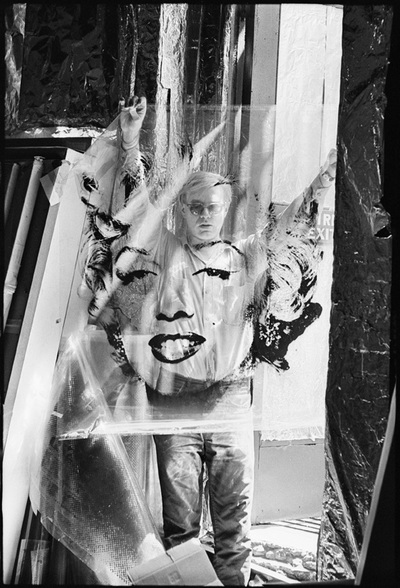 By Trevor Fairbrother
This essay was originally published in (SIC), a Belgian magazine about modern and contemporary art (www.sicsic.be). An abridged version appeared in the September/October 2012 issue of Art New England, and appears here in full for the first time in English.
William John Kennedy, Warhol Holding Marilyn Acetate I, executed 1964, 2010, © 2011 William John Kennedy, courtesy of KIWI Arts Group.
It is about twenty-five years since Andy Warhol's death, and history seems to be loath or unable to take full possession of him. While the post-modern 1980s have paled, he looms in the collective rearview mirror. Bits of him, from wisecracks to costly studio products, are never far away. He's become a kind of "Exploding Plastic Inevitable," which was the name he gave to his indecipherable raptures of sound, light, film, and music in the 1960s. In April...
©2018 Art New England, All Rights Reserved
Designed and Developed By: T. Montgomery